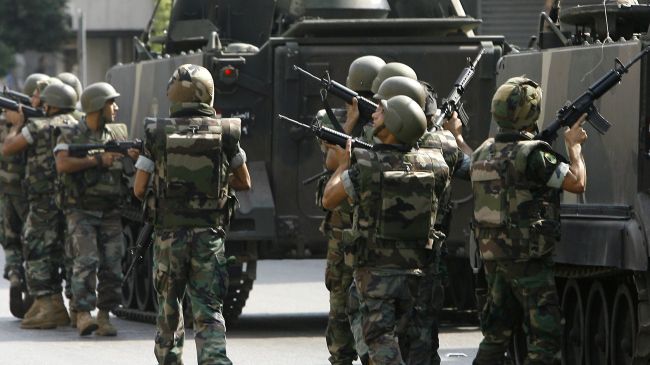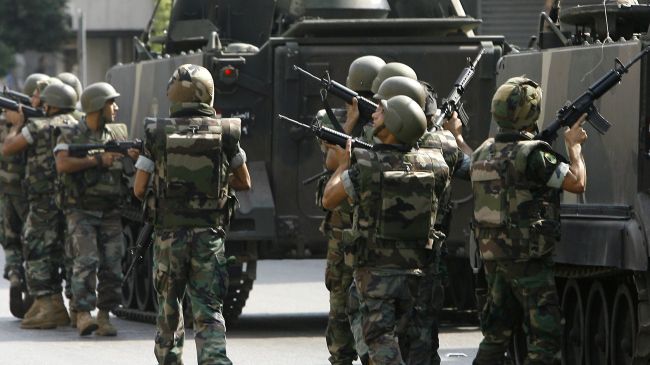 The Lebanese army has arrested a colonel who had defected from the Syrian army in the country's border town of Arsal, local media reported.
The official National News Agency said on Sunday that the man was arrested at an army checkpoint in Wadi Hmayyed in Arsal.
"Mahmoud Abbas, a Syrian defected colonel and member of the Syrian Revolution Military Council, was arrested in Arsal's Wadi Hmayyed," the agency said.
The army announced that the Lebanese forces also arrested two Syrian nationals in the area "for attempting to enter Lebanon illegally" as part of the mission of controlling land borders.
Several defected army officers have joined the so-called Free Syrian Army (FSA) since the crisis broke out in the Arab country t in 2011.
Meanwhile, recent reports said that a number of FSA militants defected from their ranks and joined the Syrian army forces.
They said in a video released by the British television channel, ITV news, last month that that they had been deceived into joining the fight against the government of president Bashar al-Assad.
Syria has been gripped by deadly conflict since March 2011.
According to reports, the Western powers and their regional allies — especially Qatar, Saudi Arabia, and Turkey — are supporting the militants operating inside Syria. Some sources say more than 130,000 people have been killed and millions displaced due to the violence.