Lebanon
Lebanon arrests senior al-Nusra Front member: Report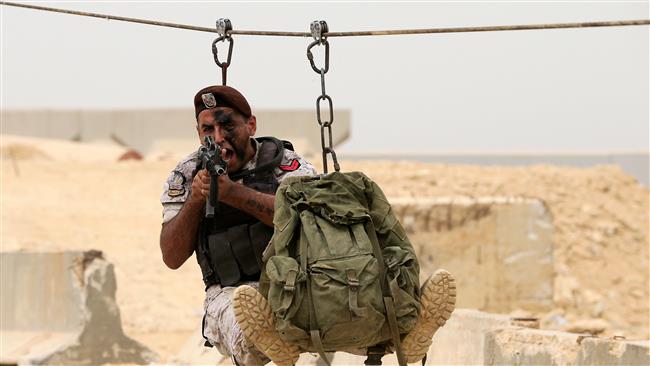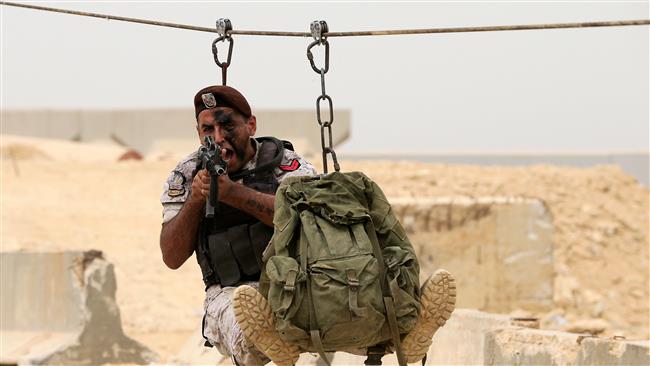 The Lebanese army has arrested a senior militant belonging to the al-Qaeda-linked al-Nusra Front in the northeastern part of the country, media reports say.
"The Lebanese army arrested senior al-Nusra Front member Ibrahim Mutaweh this afternoon in the town of Arsal," Lebanon's state-run National News Agency (NNA) reported on Monday.
The Takfiri militant was wanted for "involvement in acts of terror and taking part in battles against the Lebanese army," the NNA report added.
On Sunday, the Lebanese army opened artillery fire at the positions of militants on the outskirts of Arsal, killing several terrorists and injuring many others.
"The bombardment became much fiercer after the militants started moving in Wadi al-Kheil, Wadi al-Oueini and Tallat al-Furn, where large numbers of" militants from al-Nusra Front and Daesh terrorist group are positioned, the report said, adding that the army destroyed a convoy of military and construction vehicles operating in the region.
"The army is continuing its artillery bombardment and has brought reinforcements into the town" of Arsal, the news agency said.
Terrorists affiliated with the al-Nusra Front and the Takfiri Daesh militant group have been active on the outskirts of Arsal, located on the border with Syria.
The terrorists briefly overran the Lebanese border town in August last year. However, the Takfiri elements later withdrew from the area but took several dozen Lebanese army and police forces hostage, four of whom have since been executed.
Lebanon is suffering from the spillover of militancy in neighboring Syria, where foreign-backed Takfiri terrorists are fighting the government forces.
The foreign-sponsored conflict in Syria, which started in March 2011, has claimed the lives of more than 250,000 people and displaced some 11 million people – about half the country's pre-war population.