Lebanon
Lebanon arrests senior Daesh commander in Arsal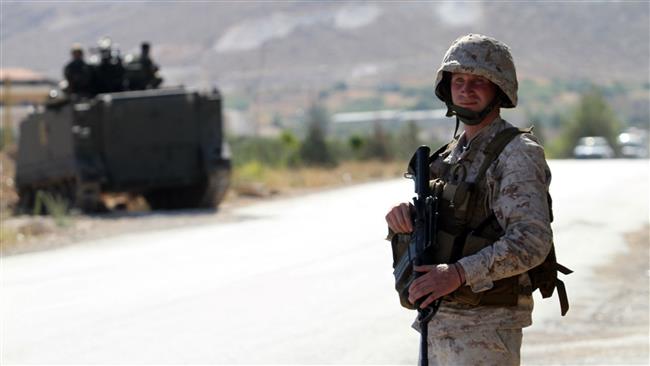 Lebanon has arrested a senior commander of the Daesh Takfiri group in the country's northeastern region near the border with Syria, local media report.
Lebanon's National News Agency said the army detained Sameh al-Breidy in an operation in the strategic town of Arsal on Tuesday.
Lebanese soldiers also raided several Daesh positions in the region.
On April 28, the army killed another senior Daesh commander, named as Nayef Sha'alan, in an operation in Arsal's Wadi al-Hosn region.
Lebanese soldiers also killed Ahmad Mroueh, one of Sha'alan's bodyguards, during the April offensive and arrested Mohammad Mossali, another Daesh element.