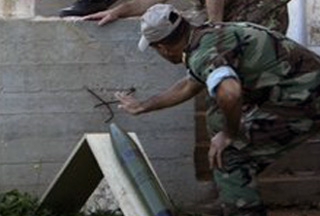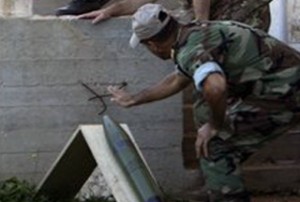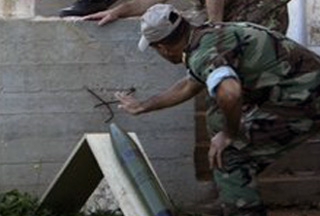 A day after Israel's artillery attack on southern Lebanon, the Lebanese army troops say they have discovered four rockets ready to be launched at Israel.
The Katyusha-type rockets, which were set with timers, were found Wednesday in a half-built house in the border village of Hula, where nine Israeli artillery shells landed the night before.
"The military has discovered this morning four rockets in the south, ready to be fired, in a house under construction belonging to the mayor of Hula," a Lebanese military spokesman said after deactivating them.
The mayor, who was not in the village at the time of the incident, is not believed to be involved.
Tensions on the volatile Israel-Lebanon border increased again on Tuesday after Israeli forces struck southern Lebanon with artillery shells following a reported rocket launch from Hula, which landed in an open area in the Upper Galilee but caused no damage or casualties.
While there was no immediate claim of responsibility for Tuesday's rocket fire, Israeli officials say they hold the Lebanese government responsible. The UN Interim Force in Lebanon (UNIFIL) says it has started an inquiry into the attack.