Lebanon
Lebanon fails again to elect president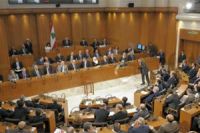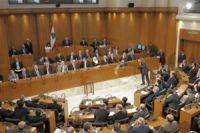 Lebanon's parliament has once again failed to hold a session to elect a new president as several lawmakers boycotted the session.
According to Press TV, the vote could not be held on Thursday due to a lack of quorum as lawmakers from the March 8 bloc, led by the resistance movement Hezbollah, and its allies boycotted the voting.
It was the fifth attempt to select a replacement for President Michel Sleiman, whose term will end on May 25.
The parliament said in a statement "Due to the lack of quorum, as 73 MPs (out of 128) were present, Parliament Speaker Nabih Berri announced that parliament will remain in session until the end of the presidential mandate, and if there are any developments, he will invite the deputies to vote."
In order to win the presidential race, a candidate must receive two thirds of the vote, meaning at least 86 votes.
The March 8 bloc has been at loggerheads with rival March 14 Alliance, led by Sa'ad Hariri, the son of assassinated former prime minister Rafiq Hariri.
If the lawmakers fail to elect a new president until May 25, the parliament will then grind to a halt.