Lebanon
Middle East
Lebanon: Fire Breaks out at Zahrani Oil Facility
A fire broke out at an oil facility fuel storage tank in southern Lebanon on Monday, sending a column of smoke into the air.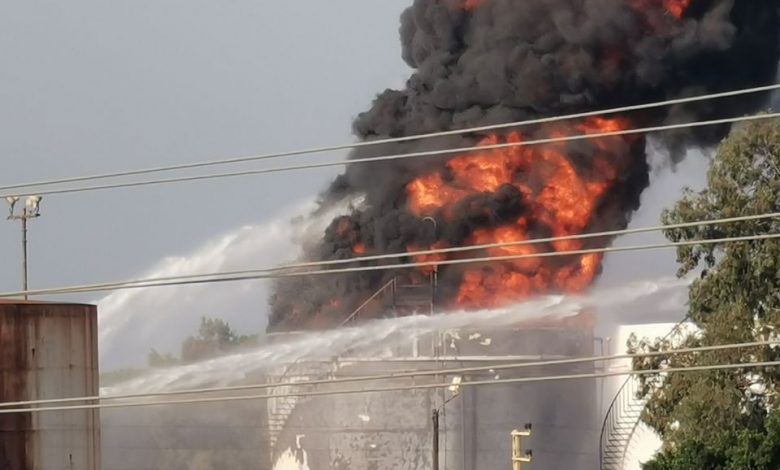 Firefighters doused the flames and a security source said the army was cooling nearby tanks to stop the blaze spreading.
A spokesperson for the Lebanese Army told Al Jazeera that the fuel tank contained benzene.
At least 15 firetrucks are at the oil facility, with firefighters trying to put out the fire while cooling down surrounding tanks to prevent the blaze from spreading.
"We're now focusing on clearing residents from the area as we try to put out the fire," the official said. "The priority now is to prevent the fire from reaching other tanks."
The Zahrani power plant went out of commission on Saturday after running out of fuel. The Lebanese army donated some of its reserve stock on Sunday.