Lebanon
Lebanon gov't okays army rescue mission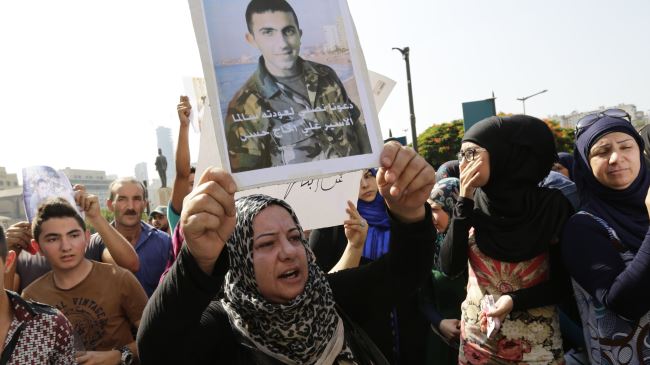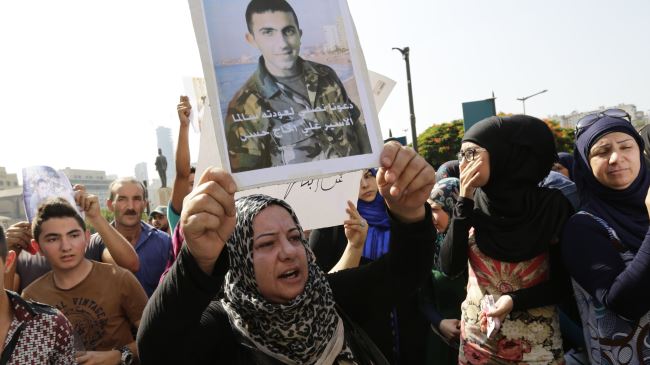 The Lebanese government has given permission to the army to launch a military operation to free the soldiers held by Takfiri terrorist groups.
"The Cabinet affirmed its support for the missions carried out by the Army and security forces in Arsal and its environs and asked their commanders to take all necessary measures to bring the situation in Arsal under control and free the kidnapped soldiers," Information Minister Ramzi Joreige told reporters after a Thursday cabinet session.
He added that the government believes that "the safety of our sons kidnapped by Takfiri organizations cannot be subject to compromise, negligence or swap because the state, with its institutions and security forces, will firmly confront anything that might endanger the lives of our sons."
The families of the captives held a protest rally on Thursday and gave the government 24 hours to take action before they took matters into their own hands. The protest came after a soldier was decapitated by the Takfiri militants in the most serious spillover of the crisis from neighboring Syria.
The Lebanese government has tasked a crisis committee to contact the countries that could have influence on the militants to have the soldiers released.
There have been reports that Qatar and Turkey are also mediating the release of the soldiers.
"All the captured soldiers are safe, and we are trying to release all of them without exceptions," local mediator Sheikh Mustafa Hujeiri told The Daily Star.
Terrorist groups, including ISIL and the al-Nusra Front, abducted dozens of Lebanese soldiers and policemen in the border town of Arsal after a bloody battle last month. The al-Qaeda-linked al-Nusra Front terrorist group released five Lebanese security forces earlier this week.
Violence erupted in eastern Lebanon on August 2 after soldiers arrested a Syrian man who the army said confessed to belonging to the ISIL. Angered by the arrest, the Takfiri militants opened fire on army checkpoints and stormed a police station in a border area.
Following truce negotiations with the ISIL militants, they agreed to retreat from the town and freed some prisoners. Around two dozen other soldiers of the Lebanese army and police are still held captive by the ISIL militants.
The Takfiri militants have reportedly infiltrated into Lebanon from Syria's mountainous al-Qalamoun region.
Syria has been gripped by deadly violence since 2011, with ISIL Takfiri terrorists currently controlling parts of it, mostly in the east.