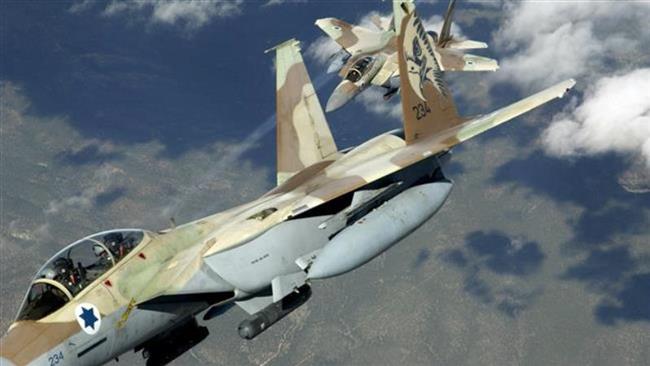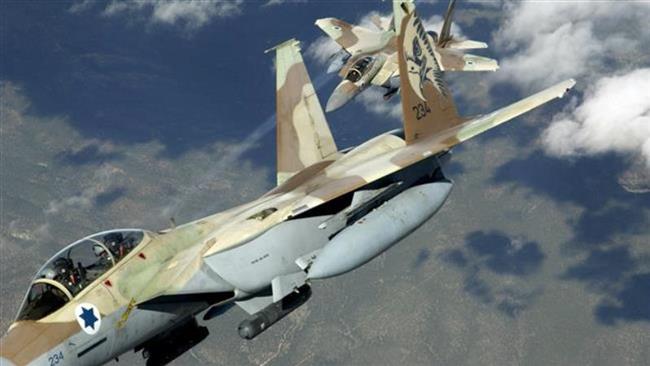 Zionist fighter jets have violated Lebanon's airspace and flown low over parts of the Arab country in flagrant violation of a UN Security Council resolution. Beirut says the Israeli jets caused panic among local residents in the southern city of Sidon by causing sonic booms on Sunday. Press TV has talked to Marwa Osman, a political analyst from Beirut, and Maxine Dovere, a journalist and political analyst from New York, to get their takes on the ongoing tensions between the two sides.
Marwa Osman said the Israeli regime's repeated crossings into the Lebanese airspace provide the Hezbollah resistance movement and the Lebanese army with justification to take action against the aggressors, warning that it could lead to a massive retaliation.
Lebanon's army and Hezbollah have "every right, according to the UN, to have resistance against violation and the hostility" every time it occurs, the commentator said on Sunday night.
She suggested that there needs to be "retaliation and response" from the Lebanese side to deal with the Israeli aggression.
The analyst also described the Israeli violations as part a bigger plan to commit aggression against Syria.
Osman recalled how the Tel Aviv regime used the Lebanese airspace to illegally target a Syrian army military base in Hama on September 7.
Israel is using terrorist groups as a "proxy" force to wreak havoc in Syria, she said, arguing that Israeli officials decided to attack Lebanon because of the "paranoia" they felt when they witnessed the Syrian army and allied Hezbollah forces successfully eradicating the terrorists who had been aided and abetted by Israel.
Back in July, the Tel Aviv regime announced its plan to build a new field hospital in Syria to treat "patients" amid international concerns over the regime's support for the Takfiri militants fighting in the Arab country.
She said that the Israeli air force incursions into the Lebanese airspace and the presence of Lebanon's armed forces in areas that are designated as unarmed security areas both violate Resolution 1701.
After the 2006 Israeli aggression against Lebanon, the UN Security Council ratified Resolution 1701, which calls on Tel Aviv to respect Beirut's sovereignty and territorial integrity. The Israeli regime has repeatedly breached the resolution by dispatching warplanes into the Lebanese airspace.
In 2009, Lebanon filed a complaint with the United Nations, presenting over 7,000 documents pertaining to Israeli violations of its territory.