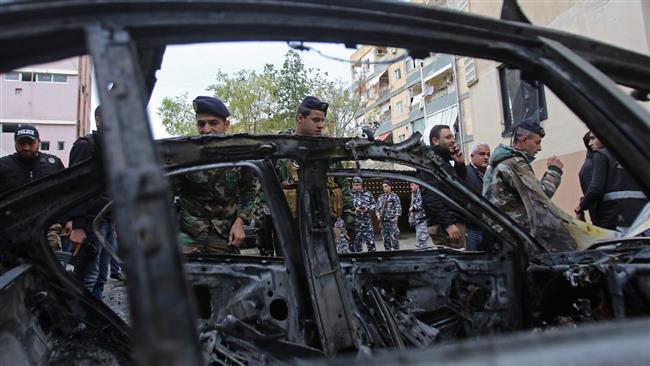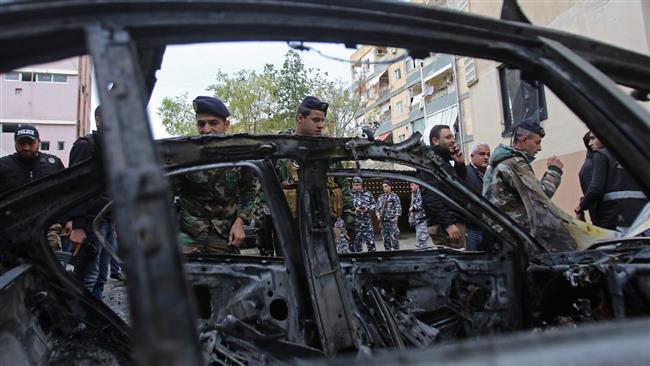 The Lebanese Interior Ministry says Israel masterminded a car bombing that injured an official with the Palestinian resistance movement of Hamas in southwestern Lebanon earlier in the month.
A bomb went off in the Bustan al-Kabir neighborhood of the Lebanese city of Sidon on January 14. The target was identified as Abu Hamza Hamdan, one of the leaders of the Gaza Strip-based resistance group.
On Friday, the press office of Lebanese Interior Minister Nouhad Mashnuq said one of the perpetrators had been coordinating with Israel.
In a statement distributed among reporters, it said investigators had been able to arrest "one of the main perpetrators of the crime, who confessed to being tasked by Israeli intelligence."
The statement did not specify the suspect's nationality but said investigators seized "very advanced communications mechanisms from his home, and correspondence between him and his handlers."
After the attack, Lebanon's al-Akhbar newspaper published a report saying Israel's Mossad spy agency had orchestrated the bombing. It said the Lebanese Army Intelligence Directorate and the Internal Security Forces Directorate had managed to identify the ringleader of the cell that carried out the assassination attempt.
Israel has targeted and assassinated Hamas officials before. It has also waged two major wars against Lebanon in the 2000s, trying unsuccessfully to weaken the Lebanese resistance movement of Hezbollah.
On Wednesday, Lebanon's Prime Minister Saad Hariri called Israel the real threat to Lebanon's stability.
"The only threat I see is Israel taking some kind of action against Lebanon, out of a miscalculation," Hariri told an audience at the World Economic Forum in Davos, Switzerland. "And this is the real threat, I believe. I think the other issues are challenges, yes… But when Israel decides to launch a war against Lebanon, this is something that is unexplainable."