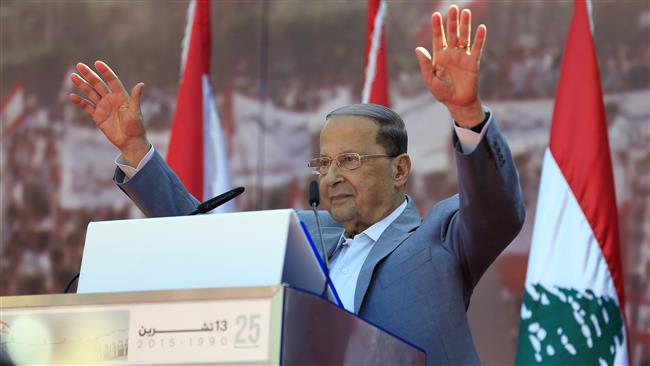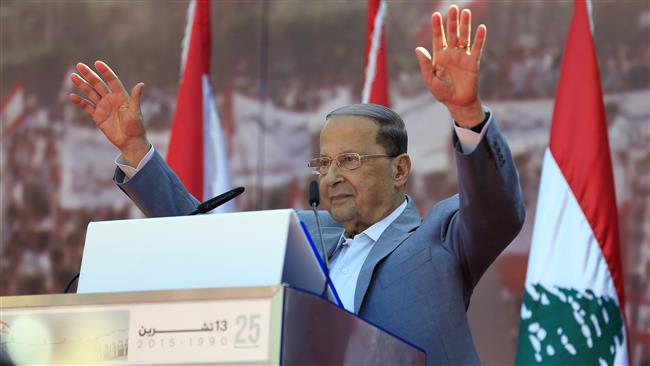 A veteran Lebanese politician has praised Hezbollah resistance movement's military campaign against Takfiri terror groups in Syria, saying Lebanon needs the group's help in protecting its borders.
"We are currently living in a state of war on Lebanese soil and we need Hezbollah to defend the Lebanese border," Michel Aoun, the founder of the Free Patriotic Movement (FPM), told Lebanon's OTV on Saturday.
The Lebanese army is not large or well-equipped enough to protect the country's frontline, but "Hezbollah has graciously took on this task because our families are in danger," he added.
The politician also reaffirmed his party's 10-year-long alliance with the resistance movement.
Aoun, the former Lebanese army chief, is backed by Hezbollah to run for the presidency in the Western Asian state. Lebanon has been without a president since May 2014, when former president, Michel Sleiman, ended his term in office.
In 2006, the FPM signed a memorandum of understanding with Hezbollah.
Earlier on Saturday, Aoun received a delegation from Hezbollah to mark the 10th anniversary of the agreement between two sides.
"They (Hezbollah's and FPM's rivals) have failed to weaken our alliance," Hajj Hussein Khalil, a senior aide to Seyyed Hassan Nasrallah, the Hezbollah secretary general, told reporters following the meeting.
Lebanon is gripped by the spillover of militancy in neighboring Syria, where Takfiri terrorists have been operating to topple the government since 2011.
Daesh and al-Nusra Front terrorists have been active on the outskirts of the Lebanese town of Arsal, located on the border with Syria.
The militants briefly overran the town in August 2014. However, the Takfiri elements later withdrew from the area but took several Lebanese army and police forces hostage, some of whom were executed. In December last year, most of the captives were released as part of a prisoner swap deal.
Hezbollah fighters are also combating alongside the Syrian army soldiers and allied forces against the terrorists wreaking havoc in Syria.