Lebanon
Lebanon plans Russian arms purchases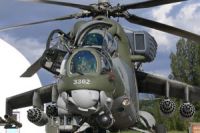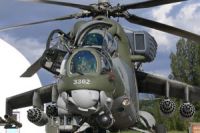 Lebanon is reportedly planning to buy weapons from Russia, including helicopters and air defense systems, in a bid to battle the persisting threat of Takfiri terrorism along its borders.
According to US-based World Tribune, the report of the potential deal came on Friday following a formal visit to Moscow by Lebanon's Interior Minister Nouhad Machnouk in late September.
"There are talks on buying Russian arms and special equipment by Lebanon," Machnouk was cited as saying by the Tribune during his Moscow visit intended to discuss purchase of arms for Lebanese Internal Security Forces, using a pledged Saudi grant that is yet to be delivered.
According to the report by the online journal, the Lebanese military may obtain "advanced models of Russian helicopters and air defense systems" through its potential deal with Moscow.
Machnouk said "The Lebanese military has a lot of experience working with Russian weapons," adding "So they will soon determine what is needed."
The report further cited authorities as saying that the Lebanese military urgently needs helicopters, night-vision systems, sniper rifles and reconnaissance systems to battle the ISIL Takfiri terrorist as well as other radical terror groups.