Lebanon
Lebanon to host 1.5mn Syria refugees, UN official says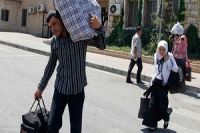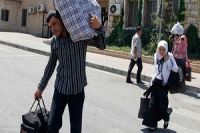 The United Nations has expressed concern over the rising number of Syrian refugees in Lebanon, saying the total is likely to reach 1.5 million by the end of 2014.
According to Press TV, the figure accounts for one third of Lebanon's estimated population of 4.5 million.
UN spokesman Stephane Dujarric said on Monday that more than one million Syrian refugees are registered with UN agencies in Lebanon, and 50,000 new arrivals keep signing up each month.
The figures do not include as many as one million Syrians who are thought to be living in Lebanon and who have not asked for help from the UN.
The UN humanitarian chief in Lebanon, Ross Mountain, had earlier said that at this rate, Lebanon would house 1.5 million registered refugees by year's end.