Lebanon
Lebanon to put Tripoli under army control: Mikati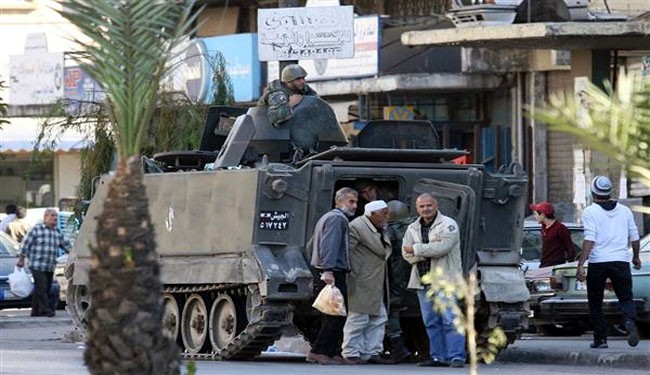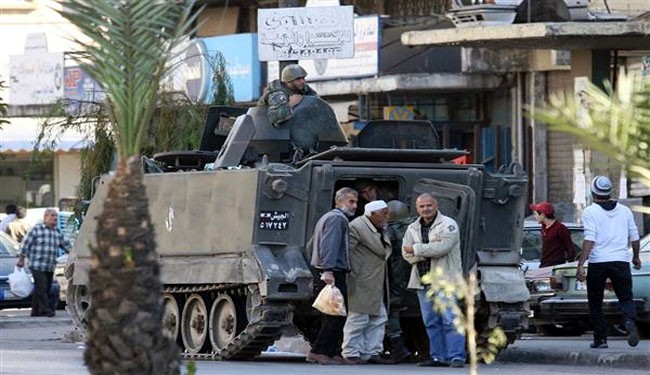 Lebanon has decided to put the northern city of Tripoli under the military command for a six-month period in an attempt to bring an end to Syria-related sectarian clashes, Lebanon's caretaker Prime Minister Najib Mikati says.
"We decided to commission the Lebanese Army to take all necessary measures to maintain security in Tripoli for six months and place the military forces as well as police under its command," Mikati told reporters after a high-level security meeting at Baabda Palace.
Mikati added that the decision was in line with Article 4 of the Defense Law.
A decree will soon be issued tasking the Army's Military Council with determining the mechanism needed to implement the decision.
The decree requires the signatures of Mikati, President Michel Sleiman and caretaker Defense Minister Fayez Ghosn.
The measure, last employed during Lebanon's 1975-90 Civil War period, came as security forces deployed in the restive city where 12 people have been killed and more than 100 people wounded in three days of clashes between rival armed groups.
Source: Alalam Website