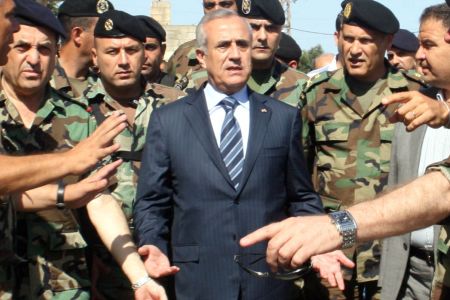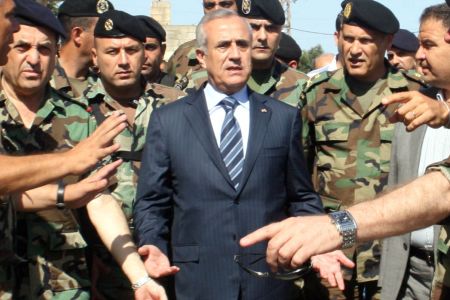 Days after deadly clashes between Israel and Lebanon, the Lebanese president vows to strengthen the country's military, saying it will be equipped with every necessary means of engagement.
Lebanese President Michel Sleiman on Saturday visited the army base in Adissyeh village, which came under Israeli fire on Tuesday, a Press TV correspondent reported.
Speaking in Adissyeh in southern Lebanon, Sleiman said "Lebanon will work with friendly countries to provide it (the Lebanese army) with more advanced equipment."
The decision has been made after an Israeli patrol unit on Tuesday breached a border fence, attempting to uproot a tree on Lebanese soil. The move prompted an exchange of fire which killed three Lebanese soldiers, a Lebanese journalist and a senior Israeli officer.
The clash marked the worst confrontation between the two sides since Israel's 2006 war on Lebanon.
Sleiman said the Lebanese Parliament would meet to ratify a plan to provide the country's servicemen "with all that is necessary."
The "three or five-year" project, Sleiman said, had been recommended by the Lebanese Defense Ministry and was to enable the military "to protect the country's dignity," Reuters reported.
"The Lebanese Army is the basis for building the Lebanese state, it is the uniting [force] and around it all the state institutions gather," he explained.
Hezbollah's Secretary General Seyyed Hassan Nasrallah has also said that the Lebanese resistance movement would act to curb Israel's potential acts of aggression on Lebanon.
Israel waged a 33-day war against Hezbollah in the summer of 2006 to destroy the military power of the Lebanese resistance. Tel Aviv eventually suffered a crushing defeat and was forced to leave the region without achieving any of its objectives