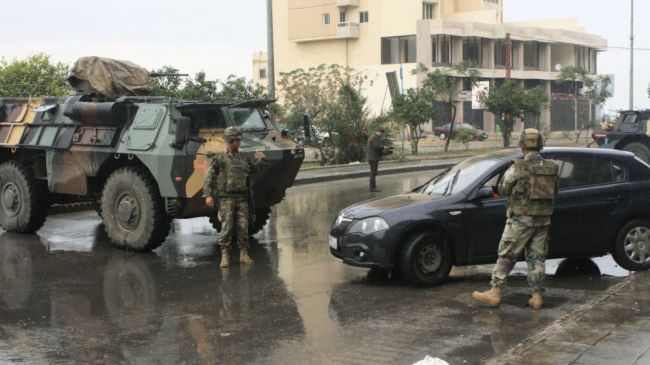 Lebanese authorities have tightened security in the northern city of Tripoli following clashes that claimed the lives of two people and left many others injured.
The Lebanese army fortified its posts on Friday and deployed its troops in Tripoli , especially in a street that separates rival districts of Bab al-Tabbaneh and Jabal Mohsen.
The measures come a day after a 10-year-old girl and a young man were killed by gunfire in the city.
Intermittent gunfire also wounded up to 20 people, including a soldier.
The army believes its measures in Tripoli have decreased tensions between supporters and opponents of the Syrian President Bashar al-Assad that erupted after the outbreak of violence in neighboring Syria in 2011.
Last month, two people were killed and nearly a dozen others injured in clashes that followed the assassination of Abdel-Rahman Diab – a senior official in Lebanon's Arab Democratic Party that supported Assad.
In January, at least 10 people, including a Lebanese army soldier, were killed in five days of clashes between the two sides in the city.
Lebanon has also been suffering terrosit attacks carried out by al-Qaeda-linked militant groups, as well as random rocket attacks which are viewed as a spillover of violence from neighboring Syria.
Syria has been the scene of deadly violence since March 2011. Over 130,000 people have reportedly been killed and millions displaced due to the turmoil.
According to reports, the Western powers and their regional allies – especially Qatar, Saudi Arabia, and Turkey – are supporting the militants operating inside in the war-torn country.