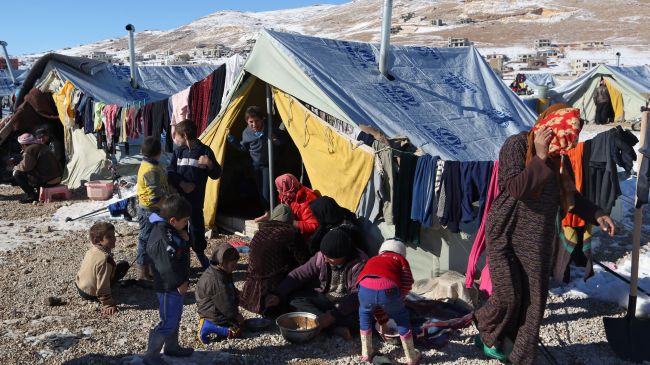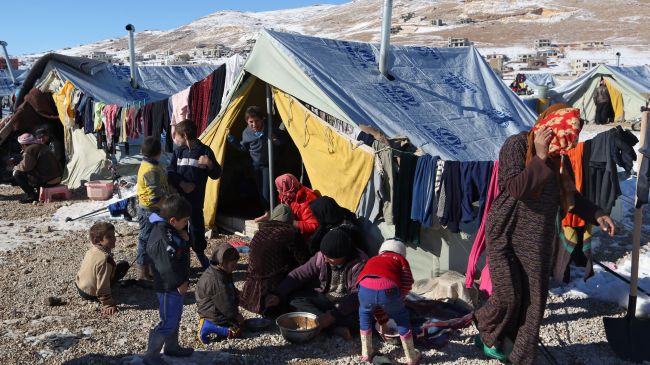 Eight human rights organizations have called on Lebanese authorities to stop deporting the Palestinian refugees fleeing the crisis in Syria.
The Euro Mediterranean Federation Against Enforced Disappearances, the Euro Mediterranean Human Rights Network, the Lebanese Center for Human Rights, Lebanon's Anti-Racism Movement, Al Karama Foundation, the Palestinian Human Rights Foundation, France's Action by Christians Against Torture and Working Together for Human Rights on Tuesday urged Lebanese authorities to "immediately stop deporting (Palestinian refugees) to Syria," Lebanon's state-run National News Agency reported.
"While it is easy for Syrians to reach Lebanese territories and escape the bloody conflict in their country, several reports point out to procedures adopted to prevent Palestinians in Syria from arriving and staying in Lebanon," the NGOs said.
They also referred to the deportation of Syria's Palestinian refugees from Lebanon early in May, saying that the act breached the United Nations Convention against Torture.
"What is even worse is that many Palestinians were expelled from Lebanon and sent to Syria on May 4, 2014, and this is a violation of Article 3 of the United Nations Convention against Torture, which Lebanon has signed," the NGOs said.
The organizations further called on Lebanon authorities to "grant Palestinians coming from Syria the same rights that Syrians enjoy."
Earlier in May, the UN Relief and Works Agency for Palestine Refugees (UNRWA) said it was "concerned about the increased restrictions on Palestine refugees fleeing the conflict in Syria from entering Lebanon."
UN Spokesman Stephane Dujarric said on Monday that more than one million Syrian refugees are registered with UN agencies in Lebanon, and 50,000 new arrivals keep signing up each month.
The UN official said the rising flow of the Syrian refugees into Lebanon could create tensions as there is enormous pressure on public services and the communities that host the Syrians.