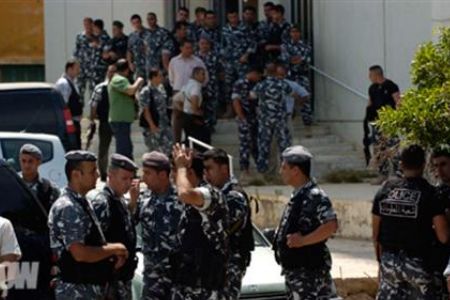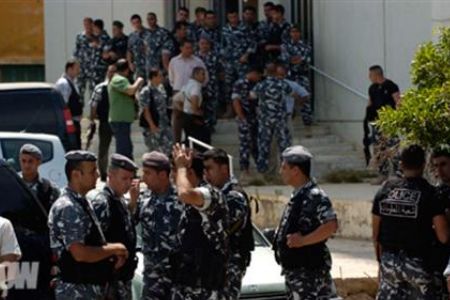 The Lebanese Army has taken control of a Telecommunications Ministry building, a day after some 400 heavily-equipped members of the Lebanese police force raided the facility.
"A Lebanese Army unit took control of securing the second floor of the telecoms building in Beirut's Adlieh district and imposing security in the area," the Daily Star reported a statement released by the army command on Friday.
According to Major General Ashraf Rifi from Lebanon's police force — also known as the Internal Security Forces (ISF) — an "agreement" was reached for the transfer of control.
On Thursday, ISF's Information Branch, which operates under Rifi, stirred nationwide controversy after it stopped Telecoms Minister Charbel Nahhas from entering the Adlieh telecoms building.
Rifi's forces then took over the second story of the facility banning access to all equipment there.
According to reports, a telephone network known as Ogero-Mobile was operating on the second floor.
The system, which is considered Lebanon's third GSM network, was established in 2007, but has not yet been made available to the Lebanese people.
Nahhas had previously posed major questions on the nature of the private network and the purpose of its existence, but all his calls for investigation had been snubbed.
In order to clarify the Ogero-Mobile's position, the Telecoms Minister, along with a number of technicians, finally decided to inspect the facility in person, but was faced with the ISF.
Free Patriotic Movement leader Michel Aoun dubbed Thursday's incident "a remarkable crime and a coup."
He also stressed that the "very dangerous" event "threatens the fate of a democratic society as a whole."
Aoun then called for the prosecution of Rifi.
Meanwhile, lawmaker Nabil Nicola of Aoun's Change and Reform parliamentary bloc called on Lebanese President Michel Sleiman to order the withdrawal of the police unit from the Telecommunications Ministry.
"It is unacceptable to hurt the dignity of ministers the way police commander Maj. Gen. Ashraf Rifi is doing," Nicola pointed out.
Lebanon's Telecommunication Ministry is one of the country's most sensitive departments.
Since 2009, Lebanon has launched a nationwide crackdown on Israeli spy cells, arresting over 100 people, including members of security forces and telecommunications personnel, on suspicion of spying for Israel's spy agency of Mossad.
A number of the suspects have admitted to their roles in helping Israel identify targets inside Lebanon, mostly belonging to Lebanon's resistance force, Hezbollah, which Tel Aviv heavily bombed during its 2006 war against the country.