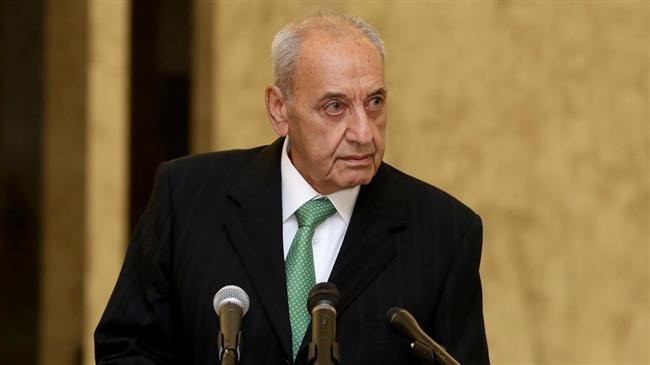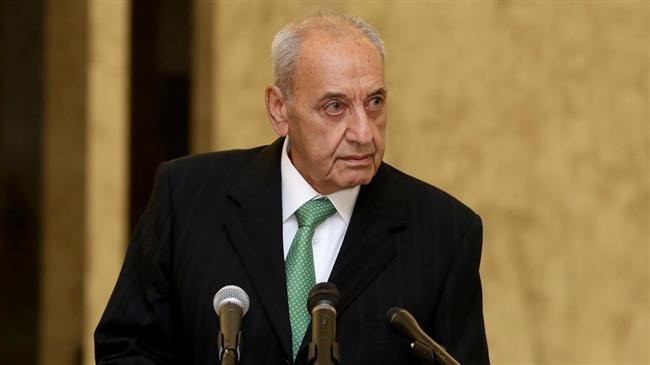 Lebanese Parliament Speaker Nabih Berri says the Israeli regime is violating Lebanon's sovereignty in a "dangerous" manner by licensing a company to "exploit an area" for oil and gas resources near a disputed region.
The maritime dispute between the two sides runs over a sea zone of about 800 square kilometers. The underlying Levant basin of the Eastern Mediterranean has been proven to contain large natural gas reserves, probably even crude oil.
"(It is) a dangerous matter. Israel has licensed and exploited an area adjacent to the Lebanese southern maritime borders," Berri was quoted by lawmakers from Amal party as saying on Wednesday after a meeting.
"This is an infringement on Lebanese sovereignty and targets our oil wealth and waters."
Berri vowed "not to remain silent" and will bring the issue up with Italy's Prime Minister Giuseppe Conte during his visit to Beirut this week.
Ali Bazzi, an Amal lawmaker, said Israel pressed on with the "violation" despite the fact that the firms on the Lebanese side have stayed away from the disputed border.
Last year, the Lebanese government announced that it had signed gas exploration and production contracts for two energy blocks, including the disputed Block 9, with a consortium of France's Total, Italy's Eni and Russia's Novatek oil and gas companies.
Lebanon's energy minister says there would be full exploration in an offshore energy block in waters disputed by Israel.
Consortium operator Total said it would not drill the first well of Block 9 near the disputed sliver of water, adding that the well would be drilled over 25 kilometers from the maritime border claimed by Israel.
Since the end of the 2006 war, Israeli forces have regularly violated Lebanese airspace and made incursions into its territory.
Israel is building a 130-kilometer-long wall on Lebanon's border.