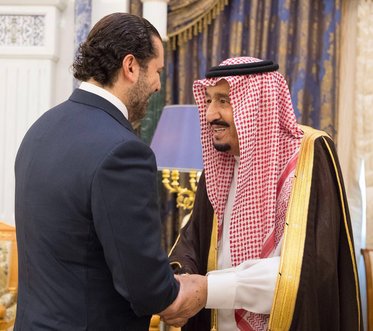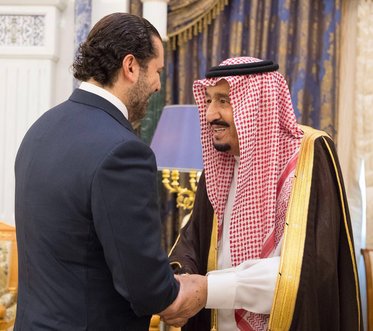 The Lebanese Prime Minister Saad Hariri held talks on Monday with Saudi King Salman in Riyadh, 48 hours after a controversial resignation announced in KSA capital, as discussions highlighted the situation in Lebanon, his media office said in a statement.
Hariri announced on Saturday from Riyadh his resignation as a premier in a televised address in which he appeared very tense while reading a text most probably written by a Saudi official, which raised prolific questions about the reasons behind his step.
It is worth noting that Hariri was carrying out regularly his scheduled tasks before he was summoned by the Saudi officials to urgently move to Riyadh where he shockingly announced his resignation.
During the meeting, "they reviewed the situation in Lebanon", said the state-run agency Saudi Press Agency.
Several Saudi ministers were in attendance including: Minister of Interior Abdulaziz bin Saud bin Abdul Aziz, State Minister Msaed al-Aiban, Minister of Foreign Affairs Adel al-Jubair and Minister of State for Arab Gulf Affairs Thamer al-Sabhan.