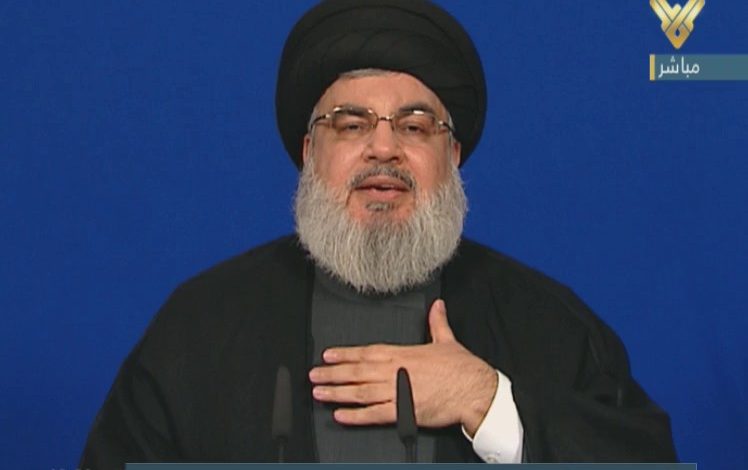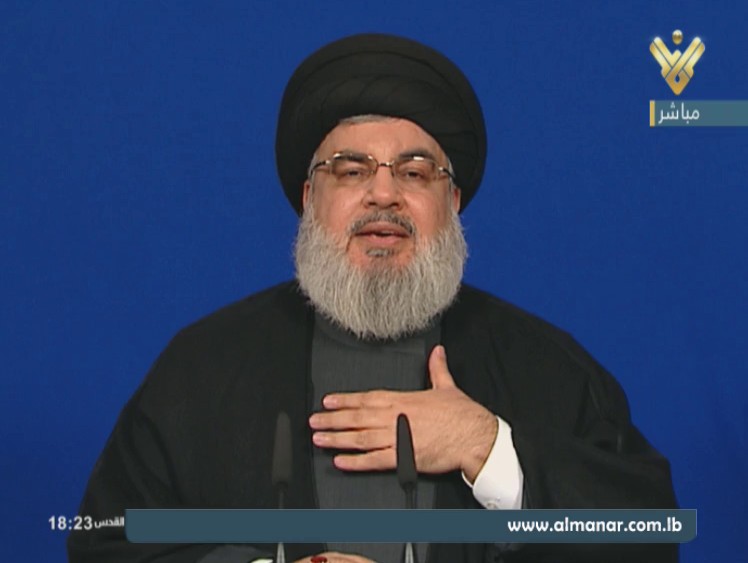 Hezbollah Secretary General Sayyed Hasan Nasrallah is to deliver a speech tonight.
In a ceremony organized by Hezbollah on the occasion of the 40th anniversary of Islamic Revolution victory, Sayyed Nasrallah is to address crowds at Sayyed Shuhadaa Complex in Beirut's southern suburb (Dahiyeh).
The ceremony is to take place at 6:30 p.m. (Beirut time).
In his latest appearance on Al-Manar TV last Monday, Sayyed Nasrallah said that Zionist Prime Minister Benjamin Netanyahu is provoking the United States, European countries and Gulf regimes against the new Lebanese government by claiming that it was controlled by Hezbollah.
His eminence added that the new health minister was close to the resistance movement but not a member, stressing that the ministry is for all the Lebanese people.