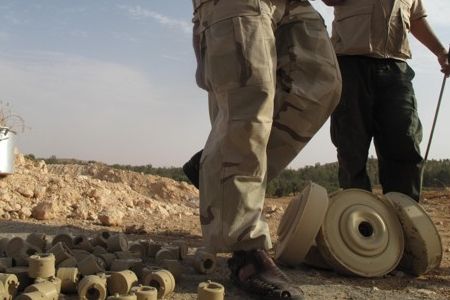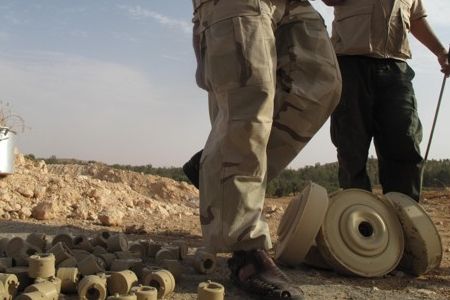 Libya's Interim Defense Minister Osama al-Juwali has requested Iran's help in clearing minefields remaining from the North African country's revolution
The interim defense minister said Iranian experts can help Libya clear the fields, IRNA reported on Monday.
Juwali expressed gratitude for Tehran for receiving Libyans injured in attacks during clashes between revolutionary forces and troops loyal to former dictator Muammar Gaddafi and offering them medical treatment.
The Libyan official expressed hope that the two sides would expand defense cooperation.
Juwali was a commander in the western mountain town of Zintan. In November, he was appointed by Libya's National Transitional Council as interim defense minister.
Juwali's forces played a crucial role in the offensive on Tripoli which ended Gaddafi's 42-year rule in August.