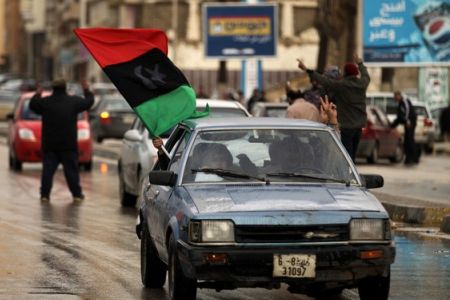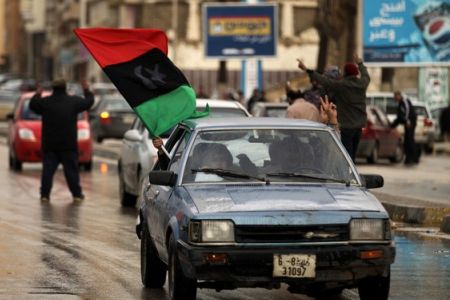 The Libyan opposition has set up a 30-member national council to control the east of the country, as more cities fall out of the control of Muammar Gaddafi's authoritarian regime.
The council formed in Benghazi, the heart of the revolution, is led by former Justice Minister Mustafa Abdel-Jalil who resigned last week in protest at the brutal crackdown of anti-government protesters, Reuters reported.
The opposition says consultations are underway to discuss the composition and duties of the new body, and called for targeted attacks against the strongholds of Gaddafi's mercenaries.
US Secretary of State Hillary Clinton has said Washington is "reaching out" to opposition forces in Libya.
But Hafiz Ghoga, the spokesman for the council, has opposed any foreign intervention in the popular revolution underway in the country, saying "the rest of Libya will be liberated by people."
Ghoga reiterated that the national council will not negotiate with the Gaddafi regime over the future of Libya, stating the council's second priority, after governing the liberated east, is to help liberate other cities, the capital city of Tripoli in particular.
On Wednesday, clashes between opposition forces and Gaddafi loyalists left at least 10 people dead.
The anti-government forces in the eastern city of Brega claim they have repelled attacks and managed to liberate an oil terminal that had fallen under control of Gaddafi forces.
The United States and Canada have sent warships to Libyan waters, raising the speculations about a military action against Gaddafi's regime.
Gaddafi has warned that any intervention of Western countries against his regime will lead to the death of "thousands" of people.
Reports by human rights groups say more than 6,000 people have so far been killed in the government's harsh crackdown on protesters.