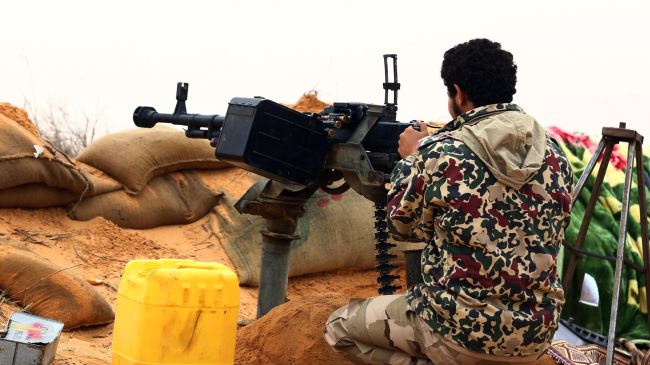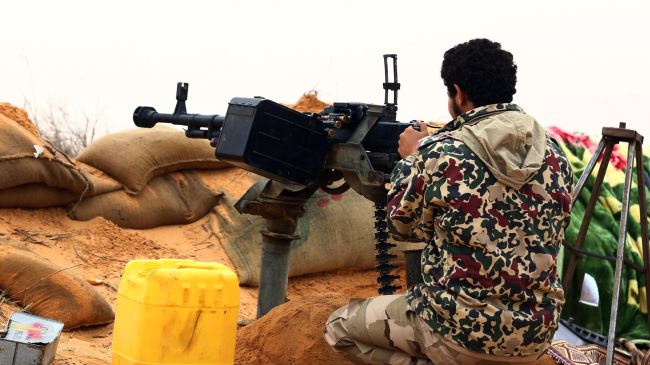 Libya says it has shot down a militia helicopter, days after militants carried out airstrikes against a major oil terminal in the country's eastern region.
"The air force shot down the helicopter as it prepared to land at a military base near Sirte airport, after it had taken part with other aircraft in the air raids," Libyan military spokesman, Ali al-Hassi, said on Tuesday.
This came as militants from the Fajr Libya (Libya Dawn) coalition of militias, which controls large areas of Tripoli, Benghazi, and Misrata, have been making efforts to capture the al-Sidra and nearby Ras Lanuf oil terminals since last week.
There have been no reports of casualties.
On December 25, the militants killed 22 Libyan soldiers after they carried out an unsuccessful surprise attack using speedboats to seize the oil terminals. The militants fired rockets from the speedboats, setting an al-Sidra oil tank on fire.
Following the incident, Libyan Foreign Minister Mohammed al-Dairi warned that the militants were increasing their attacks in the North African country's oil region in order to control its oil resources.
Libya has been the scene of violence since the 2011 uprising that toppled longtime dictator, Muammar Gaddafi. The country has witnessed numerous clashes between government forces and rival militia groups that refuse to lay down their arms.