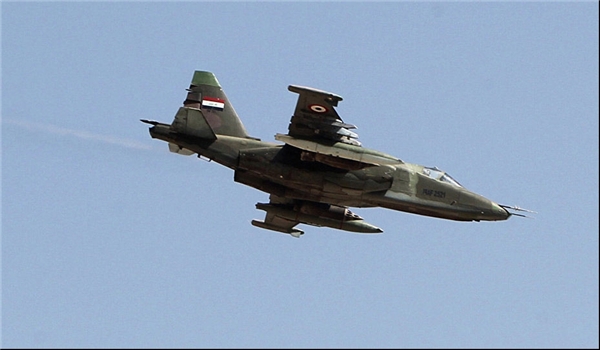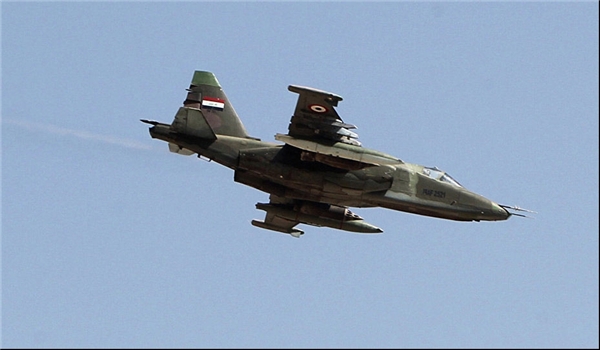 A Libyan ISIL commander was killed in the Iraqi warplanes' airstrikes on Kabisa region in the Northwestern parts of Ramadi.
Ali Ibrahim Dabo'un, the commander of al-Jazeera operations in Iraq, announced the news on Friday in an interview with Soumeriya news.
He said that the ISIL ringleader was named Ishaq Liby and was killed in joint operations by the Iraqi warplanes and the US-led anti-ISIL coalition's airstrikes in Northwestern Ramadi.
According to the report, tens of other ISIL terrorists were also killed and wounded during the operations.
A security source in Anbar province said on Thursday that Iraqi fighter jets heavily bombarded the ISIL terrorist group's positions in the town of Kabisa Northwest of Ramadi.
"The air raid was conducted as the Iraqi security forces began the mop-up operation to purge the liberated parts of Kabisa from ISIL militants," the sources said.
On Wednesday, Iraqi media cited a security source in Anbar province as saying that the ISIL's self-proclaimed governor of Kabisa District had been killed in an airstrike by the international coalition West of Ramadi.
The source said in a statement received by Iraqi News that "the international coalition aviation, in coordination with the army's Seventh Division, bombarded one of the strategic ISIL headquarters in the district of Kabisa south of Heet, 70 km west of Ramadi".
The source also added, "The bombardment resulted in killing a number of ISIL elements, including the Wali (governor) of Kabisa District as well as a prominent leader of the terrorist group."