Lieberman calls for building more settlements in Jerusalem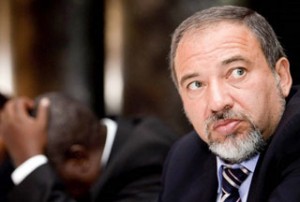 Zionist Foreign Minister Avigdor Lieberman, said that Israel would continue building settlements in Jerusalem, calling U.S. President Barack Obama to stop trying to intervene in this matter.
Lieberman said, in an interview broadcasted by Israeli television last night, that construction in Jerusalem will resume in next October referring to the commitment of the Prime Minister Netanyahu and all the political leadership on this matter.
Israel breaks the international law by building more settlements in occupied Jerusalem and West Bank.