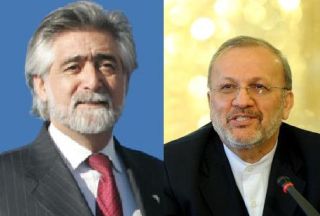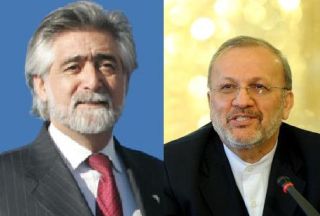 One day after Portugal welcomed Iranian Foreign Minister Manouchehr Mottaki, Lisbon says it will summon Israel's ambassador over a strongly-worded statement criticizing the step.
"The ambassador of Israel will be summoned," a Portuguese foreign ministry spokesman told reporters on Wednesday.
In his statement on Tuesday, Israel's envoy to Portugal, Ehud Gol, called Iran a "pariah regime" and urged the country against dialogue with Tehran.
"It is extraordinarily surprising and disappointing that some European countries are acting contrary to the decisions of the European institution of which they are a part," said the statement sent to the Portuguese news agency, LUSA.
"By opening their doors to senior representatives of this pariah regime, these countries are sending a dangerously ambiguous message to Tehran," Gol added.
The remarks came ahead of a meeting between Mottaki and his Portuguese counterpart Luis Amado on Tuesday.
While in Lisbon, the top Iranian diplomat is also slated to hold talks with Turkish Foreign Minister Ahmet Davutoglu, whose country — along with Brazil — has been urging a diplomatic end to the standoff over Iran's nuclear program.
Israel, which is believed to possess nuclear weapons and has for decades rebuffed calls to join the Nuclear Non-Proliferation Treaty (NPT), accuses Iran of harboring a secret military nuclear program.
Tehran, Ankara and Brasilia issued a joint nuclear fuel swap declaration on May 17. Three weeks after the initiative, the UN Security Council approved a Washington-drafted sanctions resolution targeting Iran's financial and military sectors.
However, in recent weeks, the European Union has urged the resumption of nuclear negotiations between Iran and the six major world powers.