Middle East
Syria
Lives of 300,000 Civilians Threatened by Mines Remaining from ISIL in Raqqa
A large number of civilians have been killed in explosions of mines left behind from the ISIL in the city of Raqqa despite the US claims that it has demined the region and restored security to the region over the past two years, media reports said.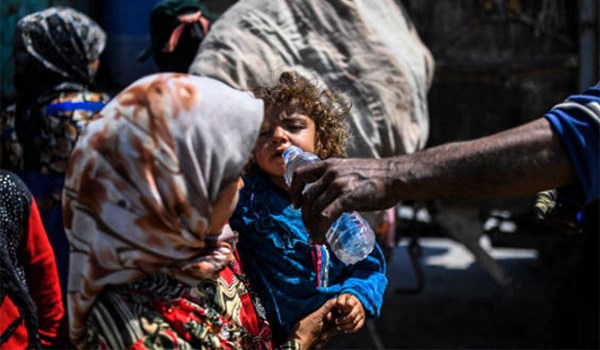 The pro-militant Arabic-language Baladi News Website reported that over 300,000 people are exposed to the risk of losing their lives due to the negligence of the US-backed Syrian Democratic Forces (SDF) and the US-led coalition towards presence of thousands of military mines remaining from the ISIL's presence in the city.
Local sources said that Raqqa city is the scene of explosion of mines left behind by the ISIL, adding that a large number of civilians, including children, are killed in mine blasts.
The sources noted that the death of civilians in Raqqa takes place on a daily basis while the US-led coalition and the SDF had assured Raqqa residents that their engineering units had demined the region and restored full security as of beginning of January 2018.
Meantime, the US-led coalition and the SDF took full control over Raqqa city in October 2017.
In a relevant development in late March, the bodies of over 300 victims of the ISIL and the US air raids, including those of slain women and children, were discovered in mass-graves and from under the rubles of destroyed buildings in Raqqa.
The Hawar News reported at the time that the corpses of 304 people had been unearthed from a mass-grave in Fakhikheh region in Southern Raqqa since early January.
He added that most of the bodies belonged to the civilians, including women and children, noting that some of the victims had been executed.
Meantime, media activists reported that bodies of several civilians, most of them women and children, were pulled out of the debris in al-Adkhar and al-Ta'aminat districts of Raqqa in the past few days.
They said the corpses belonged to the people killed by the ISIL terrorists or in the US coalition airstrikes on Raqqa.