Syria
Local Syrians revolt against ISIL militants in Aleppo town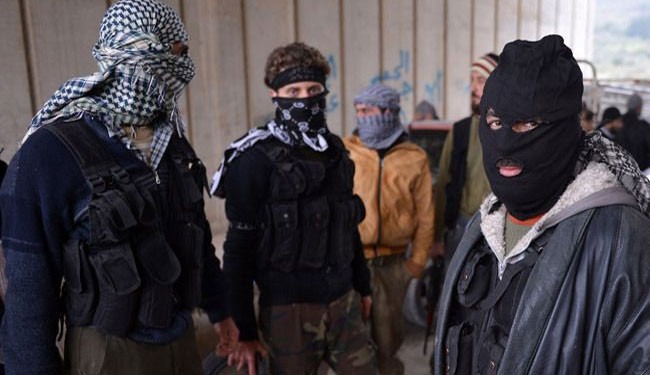 Notorious Takfiri insurgents in Syria known as 'Islamic State of Iraq and the Levant (ISIL) have faced a citywide revolt by residents of the northern Aleppo town of Manbij, amid reports of a harsh crackdown on the locals by the terrorist group.
Activists from the town, one of the largest in the northern province under the control of the al-Qaeda splinter group, said that a general strike was at least "80 percent" successful, as merchants in Manbij shut down their shops and businesses, Lebanon-based Daily Star reported Monday.
There were conflicting reports as to whether the ISIL insurgents opened fire on town residents, who have been outraged by a terrorist campaign of making arbitrary arrests, harassment and summary executions carried out by the group in recent weeks.
Several activists said that members of ISIL sought to forcibly open a number of shops that were closed as part of the strike. The Manbij Local Coordination Committee said that at least one merchant had been detained, while gunfire was heard intermittently throughout the day.
Meanwhile, a number of foreign-backed insurgent groups operating around the major city of Aleppo announced on Saturday that they were launching the "Northern Earthquake" offensive to chase rival ISIL militants from its bases and staging areas in northern parts of the province.