Europe
London marks 350th anniv. of Great Fire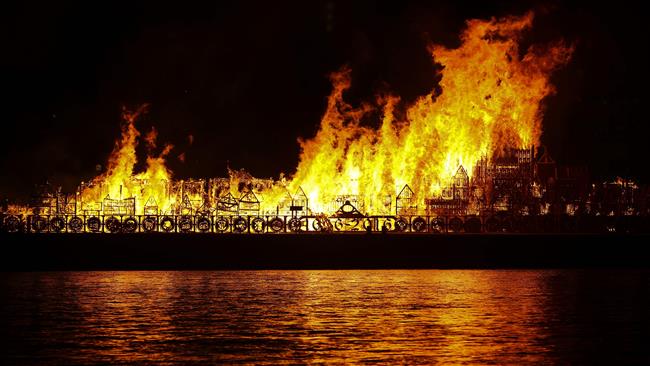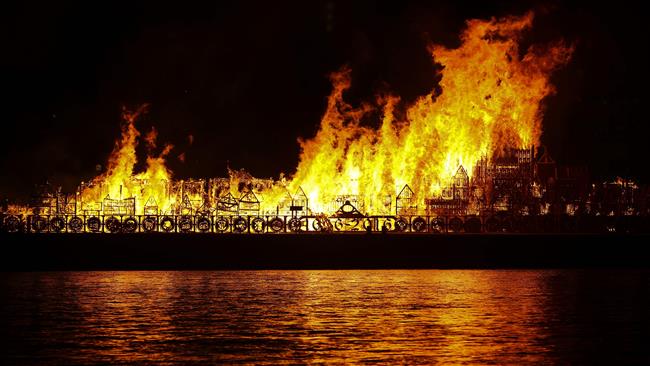 Londoners gather on the banks of the River Thames to see a 120-metre long wooden sculpture of 17th century London burn in flames to mark the 350th anniversary of the Great Fire of London.
The sculpture of the city was set alight as part of the London's Burning festival. The event includes a series of art installations, performances and tours.
The Great Fire of London happened in 1666, and raged for several days. Over 13,000 buildings were destroyed in the flames.
The fire gutted the medieval city of London inside the old Roman city wall. It changed the face of the UK capital forever and gave birth to the modern London.