Europe
Lufthansa pilots to extend strikes through Friday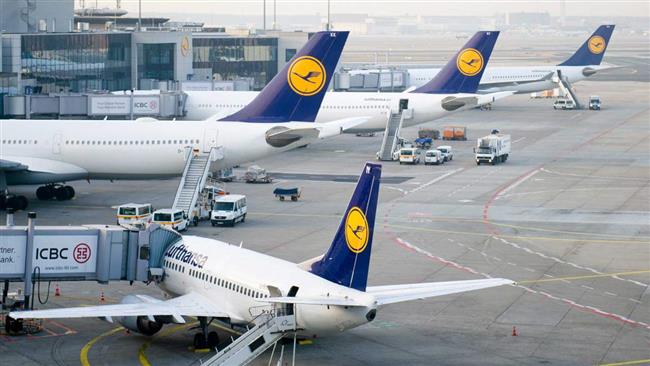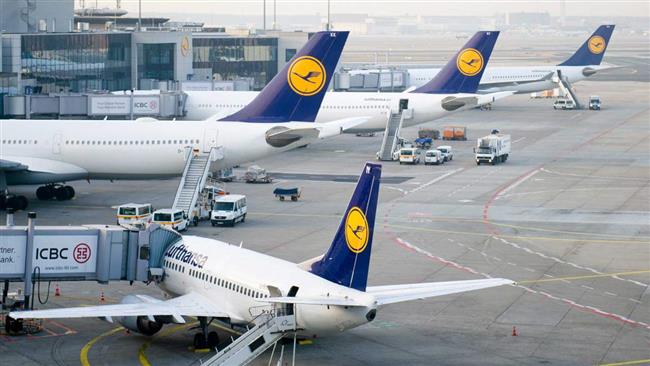 Pilots for the German national flag carrier Lufthansa have announced they would again extend a strike initially planned to be a one-day walkout over an ongoing retirement dispute.
German Pilots' union Vereinigung Cockpit (VC), which represents some 5,400 Lufthansa pilots, announced late Wednesday that it would extend the walkout to Friday.
Initially, a 24-hour walkout by pilots was scheduled between 2301 GMT on Tuesday and 2259 GMT on Wednesday. However, the pilot's union announced on earlier on Wednesday that it would extend the work stoppage for another day, forcing the flag-carrier to cancel its long-haul flights.
The work stoppage planned for Wednesday affected Lufthansa's short- and mid-range flights, while the Thursday stoppage has targeted long-haul and cargo services.
Flights operated by Lufthansa's budget subsidiaries, Germanwings, Eurowings, Swiss and Austrian Airlines were not disrupted by the work stoppage.
"Instead of working on sound solutions for the future, the VC is inflicting damage now on Lufthansa customers worldwide," the airline said in a statement on March 17.
A spokesman for Lufthansa said 750 of the carrier's scheduled 1,400 domestic and European flights to and from Frankfurt and Munich were grounded Wednesday, affecting around 80,000 passengers.
The spokesman said Lufthansa had sent 38.000 SMSs and 13.000 emails to passengers, warning them of Wednesday's strike ahead of time and informing them that their flights had been cancelled.
Lufthansa condemned the recent action as "incomprehensible" and said that it expected 42 of its scheduled 85 short-haul flights from Germany to run on Thursday, but added that cargo services were not set to be cancelled.
The airline said that short- and medium-haul traffic was set to be back to normal from Thursday, and that long-haul services are expected to resume no later than Friday.
Lufthansa pilots gather to stage a strike at Frankfurt Airport in Germany. (File photo)
Ongoing dispute
The latest industrial action is the twelfth bout of strike to hit the German airline since last April during the union's long-standing dispute with the carrier pivoting on early retirement plans.
The union is demanding the carrier to allow pilots to choose early retirement at 55 and receive up to 60 percent of their pay until they reach the statutory retirement age. The airline, however, wants all fit pilots to keep flying until 65.
Back in February, pilots at Lufthansa's low-cost subsidiary Germanwings also went on strike over management plans to change the pilots' transitional pension arrangements.
In April 2014, the biggest strike in Germany's history caused 90 percent of Lufthansa flights to be cancelled. The German airline estimated its losses from the three-day walkout to be standing at tens of millions of dollars.
Overall in 2014, the constant strikes cost Lufthansa an estimated 232 million euros (USD 245 million).
Last week the airline said a "tangible" improvement in its underlying earnings is expected this year. However, the constant strikes, which have become a routine for the airline, are harming its reputation.