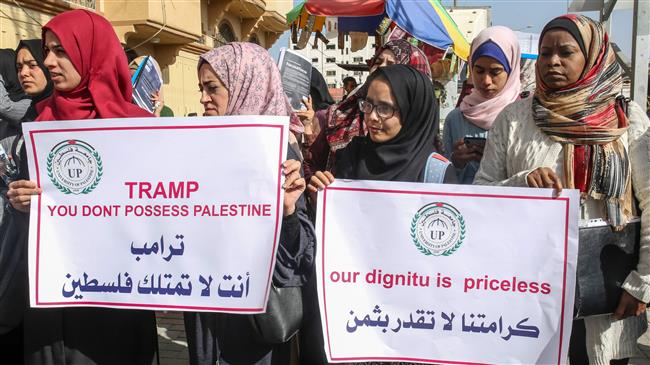 Luxembourg has called on all member states of the European Union to formally recognize Palestine in the wake of a recent statement from Washington that said the United States no longer viewed Israeli settlements in the occupied West Bank as illegal.
"It is time to start a debate within the European Union on the opportunity of a recognition of the State of Palestine by all its Member States," Luxembourg Foreign Minister Jean Asselborn said in a letter addressed to the new EU foreign policy chief, Josep Borrell, and to EU foreign ministers on Monday.
"The recognition of Palestine as a State would neither be a favor, nor a blank check, but a simple recognition of the right of the Palestinian people to their own State," he added.
Asselborn also complained in his letter that Israel's building of settlements on occupied land would endanger the "peace process" and was a "flagrant violation" of international law.
Luxemburg is one of the smallest countries in the EU, but Asselborn, who has served in his position for 15 years, has significant standing and influence among Europe's foreign ministers.
The issue is expected to be discussed during the next EU Foreign Affairs Council meeting in January.
Meanwhile, Slovenia's Foreign Minister Miro Cerar said on Sunday that EU member states cannot remain silent about what is happening in Palestine.
Cerar pointed to "dangerous developments on the ground" and said the new EU leadership would oppose injustices against the Palestinian cause and the Palestinian people.
US Secretary of State Mike Pompeo announced last month that the current US administration was changing its stance on the legality of Israeli settlements.
Pompeo said Washington was repudiating a 1978 State Department legal opinion that held Israeli settlements illegal, claiming that the establishment of those structures in the occupied West Bank "is not per se inconsistent with international law."
In response to the declaration, the outgoing EU foreign policy chief Federica Mogherini issued a statement which reiterated that the union's position "remains unchanged," and "all settlement activity is illegal under international law and it erodes the viability of the two-state solution and the prospects for a lasting peace."