Europe
Macron raps Belgium's F-35 purchase as 'against European interests'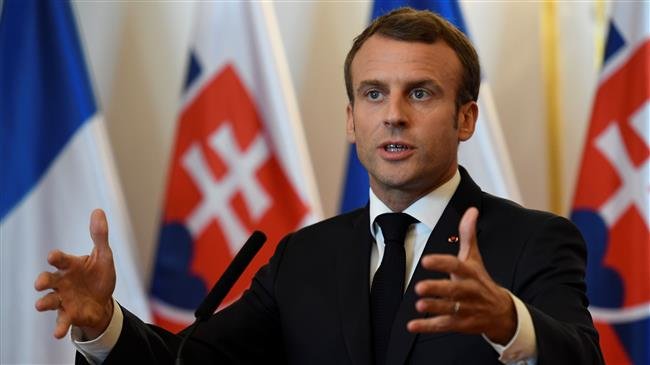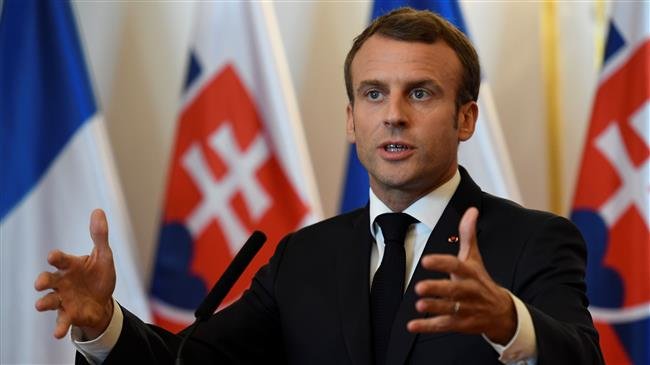 French President Emmanuel Macron has blasted Belgium's decision to purchase US-manufactured F-35 fighter jets instead of rival European planes, saying that the move "strategically goes against European interests".
The Belgian government announced that it would replace a fleet of ageing F-16 jets with the F-35 Lightning II fifth-generation fighters made by Lockheed Martin, rejecting rival offers to buy Eurofighter Typhoons or Rafales from the French group Dassault Aviation.
Belgian Prime Minister Charles Michel said that buying F-35 from the US was a more commercially viable option.
"I regret this choice. This wasn't just the Rafale offer, it was also the Eurofighter, a real European offer," Macron said at a news conference held with Slovakian President Andrej Kiska in the capital Bratislava.
"It's a decision that was the result of a process which I greatly respect and which was linked to political constraints specific to Belgium, which are not for me to comment upon, but strategically it goes against European interests," he added.
"Europe won't be strong unless it is truly sovereign and knows how to protect itself," Macron said, citing a need to develop "a genuine European defense capacity."
"I will do everything possible to promote European offers in future contracts," the French president concluded.
Belgium said on Thursday that it would buy 34 radar-evading Lockheed Martin planes for 4.5 billion dollars to replace its F-16 jets and boost the kingdom's air force as of the year 2023.
France, however, offered Brussels its own Rafale F3R fighter in exchange for "an in-depth and structural partnership" together with France and Germany in a bid to develop a new generation of combat aircraft by 2040 as part of a European defense initiative.
The European Union is planning to vastly expand its defense budget as of 2021, allocating some 13 billion euros over seven years to research and develop new equipment, up from less than 600 million euros in the current budget.
The European Union must strengthen its defenses, spend more and be able to act independently of the United States, the bloc's leaders has said in a summit statement.
Belgium's decision to reject the French offer is viewed as a setback for Britain, Germany, Italy and Spain, who are behind the Eurofighter program.
Since his election in May 2017, the 40-year-old French president has called for a more integrated European Union, with a common European defense budget and security doctrine.
Washington has warned that excluding US companies could undermine NATO at a time when tensions are running high with Russia.
This, as relations between the 28-member bloc and the US hit a deadlock following US President Donald Trump's criticism of NATO and his distancing from the military alliance.
Trump says NATO member states have failed to increase military spending and that the US has to contribute too great a share of funds for the coalition.
In 2014, NATO countries agreed to meet the current target of two percent of their GDP over the next decade. The US-led military alliance has estimated that only 15 members, or just over half, will be able to hit the benchmark by then.