Iran
Latin America
Maduro Asks for Resumption of Direct Flights between Tehran, Caracas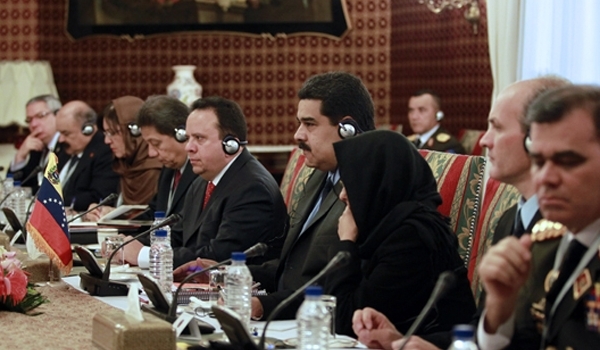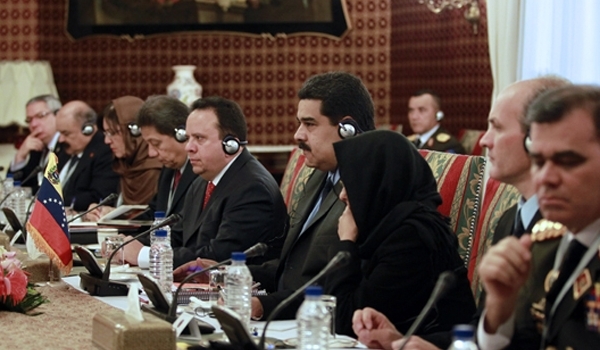 Venezuelan President Nicolás Maduro called for the further broadening of relations and cooperation with Iran as well as resumption of direct flights between Tehran and Caracas.
"The flights can further provide the ground for acquaintance between the two countries' nations and further expand exports of goods and products," Maduro said in a meeting with Iranian President Hassan Rouhani in Tehran on Saturday.
He referred to the good relations between the two countries at both the international and bilateral levels, and said, "Venezuela seeks expansion of infrastructural relations in all fields, specially in economic and political arenas, with the Islamic Republic of Iran, and this trip can enhance the all-out bilateral relations to the highest level."
Maduro also urged the continued operation of Iranian companies in his country's house-building, pharmaceutical industries and car manufacturing projects, and called for cooperation among oil exporting countries, including Iran, to restore stability to the market prices of the strategic product.
Referring to the two countries' common positions on the international developments, he said, "Iran is a pioneering country in fighting terrorism and extremism and Venezuela is also moving within this framework, but of course on a smaller scale."
Iran has in recent years expanded friendly ties with Latin America, specially in economic, trade and industrial fields.
Iran's strong and rapidly growing ties with Latin America, specially with Venezuela, have raised eyebrows in the US and its western allies since Tehran and Latin nations have forged an alliance against the imperialist and colonialist powers and are striving hard to reinvigorate their relations with the other independent countries which pursue a line of policy independent from the US.
In relevant remarks in September, President Rouhani in a meeting with Maduro in New York called for the expansion of Tehran-Caracas relations.
"The two countries' relations need to increase to the highest possible levels," Rouhani said during the meeting on the sidelines of the 69th UN General Assembly meeting.
The Iranian president pointed to the status quo of Iran-Venezuela relations, and said, "Tehran and Caracas pursue significant shared objectives, enjoy close ties, and our relations should therefore elevate to the highest possible level."
Referring to the two nations' friendly and constructive relations in the past, the Iranian president stressed that Iran had the same old interests in consolidating relations with Caracas that it had at the time the late president Hugo Chavez, and stressed that third parties should not be able to influence the two states' friendly relations.
Meantime, President Rouhani expressed pleasure in the restoration of stability in Venezuela, emphasizing Iran's will to improve relations with that country.
"Iran and Venezuela have shared stances on a noticeable number of issues in various fields, including on campaign against terrorism," he added.