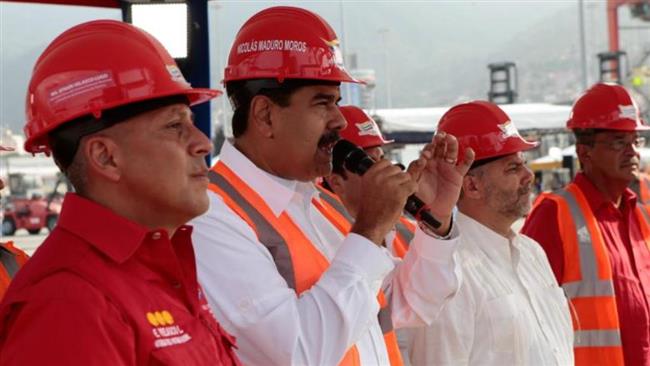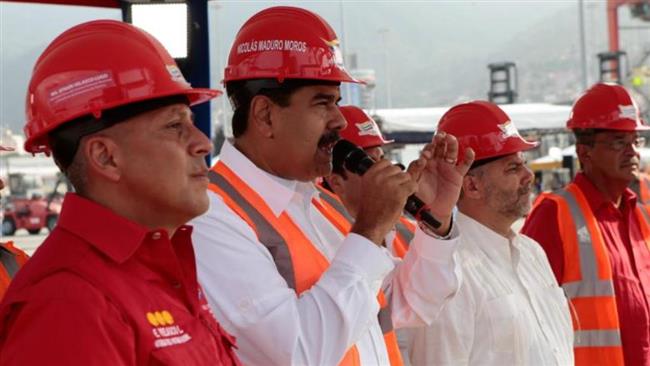 Venezuelan President Nicolas Maduro has increased the country's minimum wage by 60 percent and given away hundreds of homes as tensions rise in the country.
"We're here to take care of the workers, those who are most humble, and not the privileges of the oligarchs," said Maduro during his weekly television program on Sunday.
The pay hike is the country's third this year and the 15th since Maduro became president following the death of his predecessor Hugo Chavez in 2013.
Officials in several states also presented people with the keys to new apartments, some of which were built via Chinese funding. The move brings the total number of public housing units constructed under a program initiated by Chavez to 1.6 million.
The move comes following weeks of violence between pro- and anti-government protesters in which at least 29 people have died.
Further protests are scheduled for Monday which coincides with the May Day holiday.
Maduro also hinted that state elections may be held later this year.
"I am anxious for an electoral process to be called," he told supporters on the live show, saying the election board, or CNE, first had to finish legalizing political parties.
"Then the CNE will fix the pending governor elections, for this year…Venezuela's problem is not that there won't be elections this year. Venezuela's problem is that an empire in extremists' hands wants to take our oil and carry out a coup," he noted.
Anti-government protests intensified in Venezuela on April 1, when the Supreme Court decided to strip opposition-controlled Congress of its powers. The move unleashed long-simmering anger and sparked the fiercest protests against Maduro in three years. While that decision was later revoked, protests have only gained momentum.
The embattled Maduro is also blamed for Venezuela's economic woes. People have been facing acute shortages of foodstuffs and medicine in recent months and lootings have been repeatedly happening in the country.