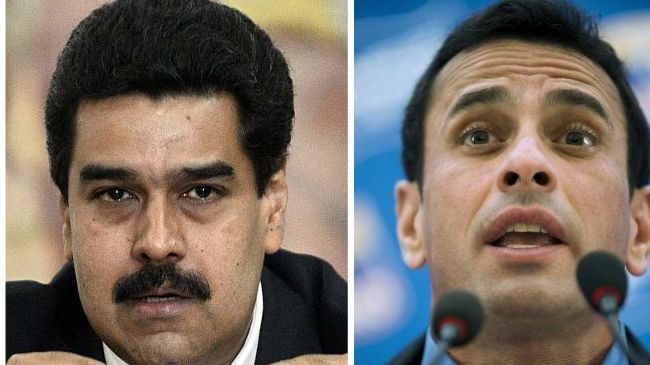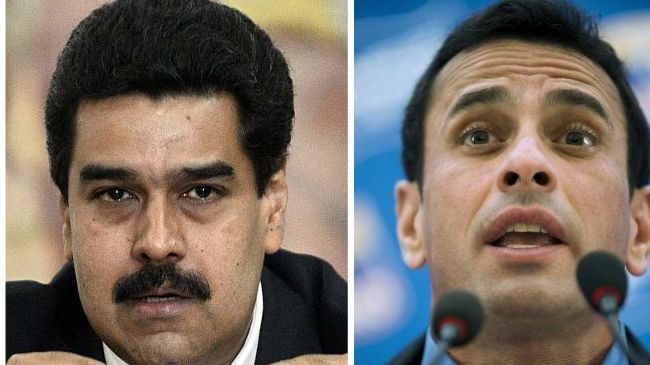 Venezuelan President Nicolas Maduro and opposition leaders have held talks for the first time in a bid to end weeks of deadly unrest in the Latin American country.
Maduro and the opposition Democratic Unity coalition (MUD) held a televised meeting on Thursday in a possible first step towards defusing tensions that have escalated during two months of anti- and pro-government protests in the country.
The meeting involved some 20 representatives from both sides. Opposition leader Henrique Capriles, who lost the presidential election to Maduro last year, also took part in the negotiations.
Foreign ministers of Brazil, Colombia and Ecuador as well as Vatican's ambassador to Venezuela Archbishop Aldo Giordano also attended the meeting, urging the two sides to find common ground.
"Let's take the way of tolerance…Let's look for a model of coexistence that permits Venezuelan democracy to become stronger," the New York Times quoted Maduro as saying.
Maduro agreed to the face-to-face meeting with opposition leaders after the regional group of the Union of South American Nations (UNASUR) offered to mediate between the government and the opposition last month.
Venezuela has been the scene of violent pro- and anti-government protests since mid-February.
President Maduro says the street clashes have inflicted some ten billion dollars in damage on the Venezuela economy.
Caracas says the opposition seeks to launch a coup d'état against the government with the backing of the United States.
The opposition, however, blames the Maduro administration for rampant crime, soaring inflation and shortage of essential goods.