Iraq
Middle East
Main rival of Barzani's KDP to reject Kurdistan's election results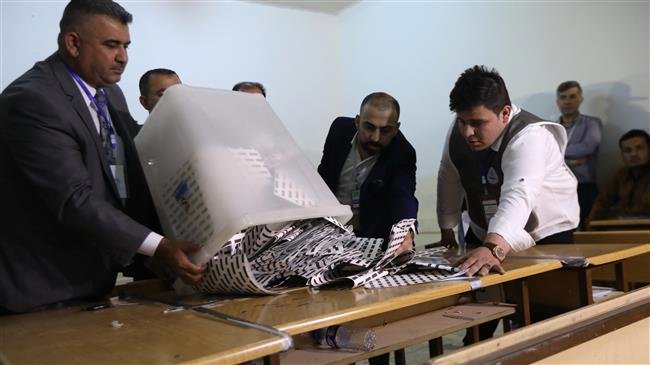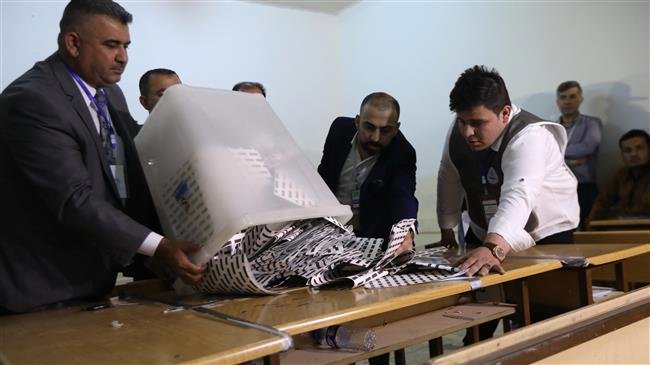 The Patriotic Union of Kurdistan, one of the main parties in northern Iraq, says it will not recognize the results of Sunday's parliamentary elections in the semi-autonomous region, claiming fraud.
The preliminary results of Sunday's parliamentary elections, the first since a disastrous separation referendum last year, are expected within 72 hours.
The PUK, the traditional rival of the Kurdistan Democratic Party (KDP) of Massoud Barzani who was Kurdistan's president from 2005 until 2017, said it made the decision because the voting process was marred by fraud.
The KDP currently holds 38 seats in the 111-member chamber, while the PUK has 18 at the local legislature.
With a weak opposition, the political dynasties were expected to extend their power-sharing arrangement.
Voters in the semi-autonomous Kurdistan region in northern Iraq head to polling stations to elect its first parliament since a disastrous separation referendum last year.
Despite last year's disastrous separation referendum, Barzani has reportedly managed to retain a support base.
The region suffered heavily after the secession vote last September, which led to a crisis in ties with the federal government in Baghdad.
After the referendum, Baghdad banned flights to the region and imposed economic penalties. It also retook the control of the northern oil-rich city of Kirkuk, which had been overrun by Kurdish militants.
Since 2014, the Iraqi Kurdistan region has borrowed more than $4 billion to stay afloat, according to some experts. Before the failed referendum, it had built up a debt of around $12 billion.
A weak participation in the election was reported. The turnout has dropped in recent elections due to the region's stagnant politics, unpaid public sector salaries and corruption which undermined the population's faith in politics.
"The future authorities must look after the people, especially the poor," said Soran Rassoul, an unemployed man who voted in Sulaimaniyah, Kurdistan's second city.
Hikmet Hakim, another voter in his late 40s, agreed, saying "We demand from the new government security and that they deal well with the economic situation."