Syria
Majdalani: Al-Qaeda, Islamic organizations deliberately attack Palestinian camps in Syria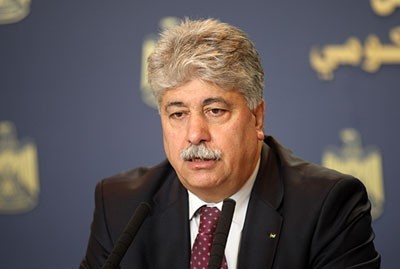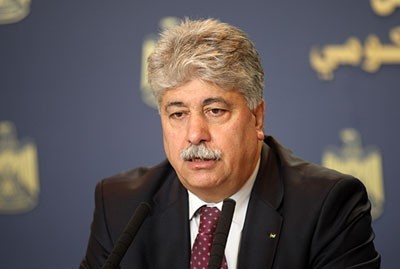 Palestinian Minister of Labor Ahmad Majdalani affirmed that al-Qaeda and other Islamic organizations deliberately attack the Palestinian refugee camps in Syria.
At a press conference on Thursday, Majdalani said that the opposition factions like Jabhat al-Nusra, Islamic State in Iraq and al-Sham and others have begun to attack the Palestinian camps since the end of 2012.
He added that there are other organizations, followers to Hamas , like "Aknaf Baeit al-Maqdis" and "al-Ohdeh al-Omariyeh" positioned in al-Yarmouk camp, calling on Hamas to announce that it is innocent of such organizations.
The Palestinian Minister pointed out that there are 20.000 Palestinians still live inside al-Yarmouk camp out of 160. 000, referring that he, in cooperation with the Syrian government, attempted to bring 6 trucks loaded with food and medicines into the camp, but the convoy came under heavy gunfire at the entrance of the camp.
He said that 3 to 5 Palestinians die every day in al-Yarmouk camp due to famine and shortage of medicine.
The Palestinian Minister held a conference two days ago in Damascus, holding the gunmen responsible for preventing the food and medicine from reaching the camp, considering the act as a war crime.