Syria
Majlis slams killing of Syrian priest by US, Israel, Western Powers and Puppet regimes-backed terrorists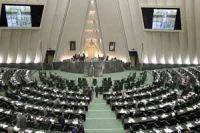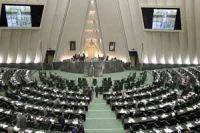 One hundred and ninety Iranian lawmakers have issued a statement condemning the killing of a Syrian priest by the foreign-backed Takfiri militants as a crime which unmasks Western hypocrisy.
The Wednesday statement read this crime has been committed by terrorists who are unfortunately supported by Western states and who operate with Western political, financial and arms support.
A shocking video emerged on the Internet in late June showing US-backed Takfiri militants in Syria brutally beheading two Christians including a priest in the western city of Homs.
In the gruesome footage, the militants, who are said to be members of the terrorist al-Nusra Front, are seen cutting off the heads of two handcuffed men, including Father Francois Murad, with a small knife in front of a crowd of people.
The statement said: "The silence of the clergy in the Muslim and Christian worlds on this tragic disaster is deplorable and shocking."
The Iranian lawmakers called on Muslim scholars "to fulfill their religious obligation by defending the followers of other divine religions, particularly their clergy, and to prove that murderous deviants have nothing to do with Islam and religion."
The Iranian lawmakers condemned the so-called advocates of human rights for blacklisting the military wing of the Lebanese Hezbollah resistance movement, which courageously defends the people against the Zionists, and instead supporting criminal and violent terrorists.