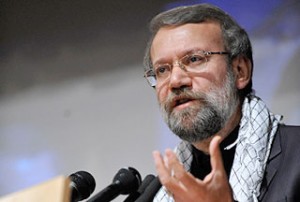 A senior Iranian official says the parliament will review Iran's relations with the countries that voted against Tehran's nuclear program at the UN nuclear agency.
Last week, the International Atomic Energy Agency (IAEA) passed a resolution — backed by the United States, Germany, France, Britain, Russia and China — demanding Iran halt all construction work at the Fordo nuclear facility.
The resolution was passed by a 25-3 margin with six abstentions in IAEA's 35-nation Board of Governors on Friday.
"The Parliament's National Security [and Foreign Policy] Commission will review ties between Iran and those countries that voted against Iran," IRNA quoted Majlis (Parliament) Speaker Ali Larijani as saying.
Despite Iran's good cooperation with the agency "the recent resolution prompted the Majlis National Security Commission to launch a careful probe into the vote," Larijani said.
He added that some 200 of the 290 members of parliament released a statement to announce their opposition to the resolution.