Syria
Major brands exploiting Syria refugee kids: Charity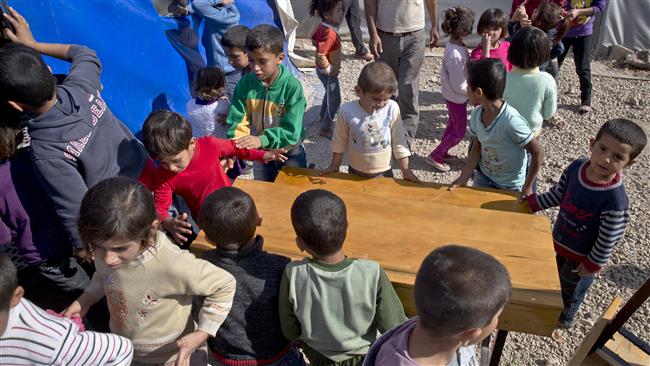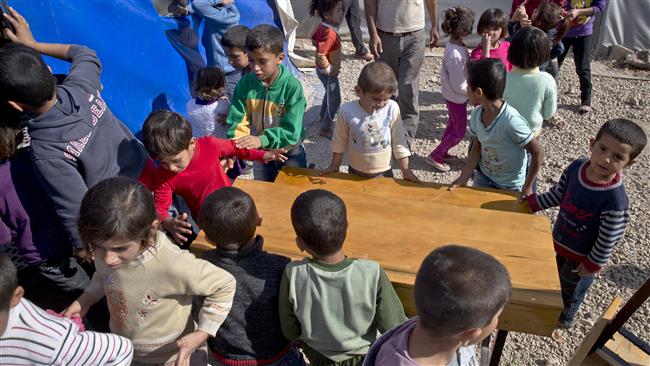 A UK charity says Syrian refugee kids have been working in Turkish factories that supply two major European clothes retailers after reports that thousands of refugee children have disappeared in Europe.
According to a report by the international NGO, the Business and Human Rights Resource Center, the children have been employed by three of suppliers for Next and H&M.
The charity said only 10 out of the 28 companies surveyed responded to its investigations while five refrained from doing so at all.
"Refugee workers appear out of sight and out of mind" for other big brands, the center said, calling on brands to work more closely with local trade unions and with non-governmental organizations that deal with asylum seekers.
Phil Bloomer, the charity's executive director, meanwhile, described the treatment of Syrian refugees in major brands' supply chains as "a litmus test" for their concern for human rights.
"Too many brands really didn't give us anything like the answers you would expect for a situation of such high-risk," Bloomer added.
Missing refugee kids in Europe
The report comes a day after the EU police agency Europol said more than 10,000 unaccompanied refugee children have gone missing after arriving in Europe over the past 18-24 months amid concerns that many might have fallen into the hands of sex trafficking rings or the slave trade.
Europol's chief of staff, Brian Donald, told British newspaper The Observer that thousands of minors had disappeared after registering with state authorities.
"It's not unreasonable to say that we're looking at 10,000-plus children," he said, adding that 5,000 kids have gone missing in Italy alone while 1,000 more have been unaccounted for in Sweden.
Donald further warned of a "criminal infrastructure" formed since mid-2014 to exploit the massive inflow of refugees into Europe.
"There are prisons in Germany and Hungary where the vast majority of people arrested and placed there are in relation to criminal activity surrounding the migrant crisis," he said.
Evidence showed links between smuggling rings transferring people into Europe and human trafficking gangs exploiting the asylum seekers for sex and slavery.
Over a million asylum seekers reached Europe's shores in 2015, with the majority of them fleeing countries ravaged by terrorism such as Syria, Iraq and Afghanistan. The refugee crisis has been Europe's worst since World War II.
Many blame major European powers for the unprecedented exodus, saying their policies have led to a surge in terrorism and war in those regions, forcing more people out of their homes.