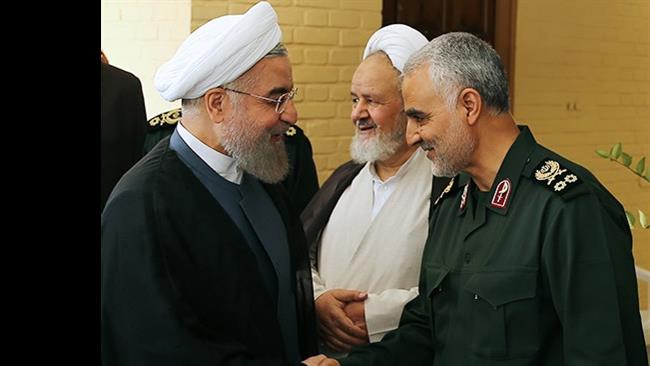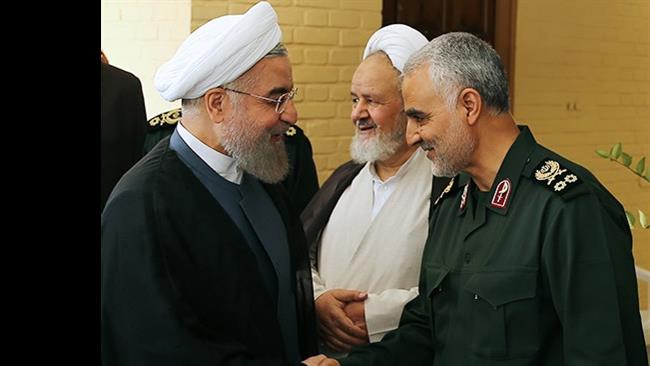 The Islamic Revolution Guards Corps (IRGC) has strongly dismissed the rumor spread by certain Israeli media outlets that senior IRGC commander Major General Qassem Soleimani has been killed.
The head of the IRGC's Public Relations Office, Brigadier General Ramezan Sharif, said Maj. General Soleimani is well.
"Often, the Israelis write down their dreams in the form of news and spread them through their media in the cyberspace," he said. "The fake news about Major General Qassem Soleimani's martyrdom is of this sort."
Maj. General Soleimani, who is the commander of the IRGC's Quds Force, has been advising the Iraqi forces in the battle against the Takfiri terrorist group of Daesh. The assistance has been met with the appreciation of the violence-scarred country's Prime Minister Haider al-Abadi, among others.
Israeli media outlets had published fake news about Commander Soleimani having died previously, too.