Pakistan
Malala awarded Amnesty highest honor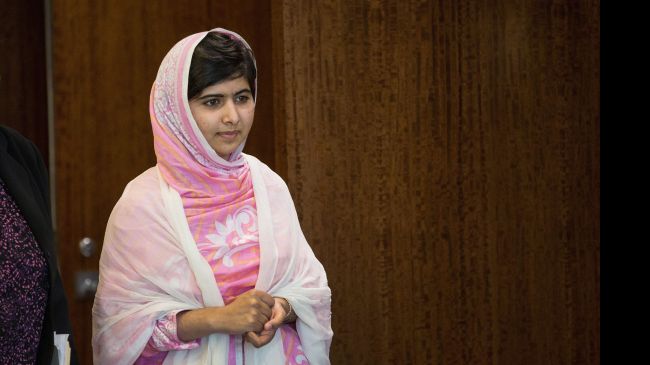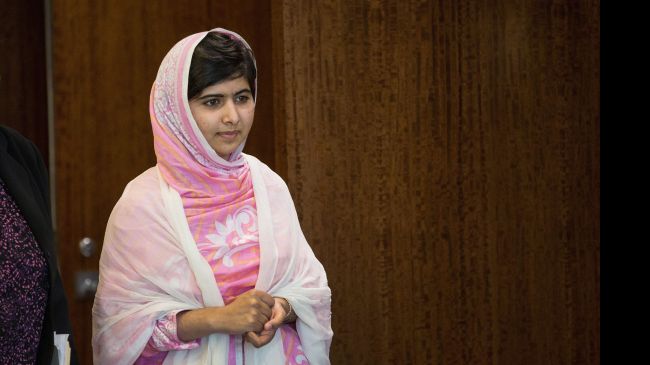 Young Pakistani activist Malala Yousafzai, who was shot in the head by the Taliban last year for promoting education for girls and women, has received Amnesty International's highest honor.
Malala will share the 2013 Ambassador of Conscience Award with American singer and human rights activist Harry Belafonte, the London-based NGO announced on Tuesday, AFP reported.
The award, which recognizes "individuals who have promoted and enhanced the cause of human rights through their life and by example," will be handed out on Tuesday in Dublin, Ireland.
"Our two new ambassadors of conscience are different from each other in many ways, but they share a dedication to the fight for human rights everywhere and for all," said Salil Shetty, the secretary general of Amnesty International.
"Harry and Malala are truly Ambassadors of Conscience, speaking up for universal rights, justice and human dignity and inspiring others to follow their example," Shetty added.
Malala said she was honored to receive the award.
"I am truly honored to receive this award and would like to take the opportunity to remind everyone that there are many millions of children like me across the world who fight every single day for their right to go to school. I hope that by working together we will one day realize our dream of education for every child, in every corner of the world," The 16-year-old said.
On October 9, 2012, Malala was shot by Tehrik-i-Taliban Pakistan (TTP) militants in the town of Mingora for speaking out against the fanatics and promoting education for girls and women in her home region, the Swat Valley of Khyber Pakhtunkhwa province.
A day after she was shot, a bullet which hit Malala's skull was removed by surgeons in Peshawar. She was later transferred to a military hospital in Rawalpindi for more specialist treatment.
On October 15, Malala was flown to Britain for specialist care at the Queen Elizabeth Hospital in Birmingham after Pakistani doctors said she needed treatment for a damaged skull and "intensive neuro-rehabilitation."
She underwent successful surgery on her skull and ear in a five-hour operation at the Queen Elizabeth hospital in Birmingham on February 2, and left the hospital on February 7 after her medical team decided she was well enough to be discharged.
Surgeons replaced part of Malala's skull with a titanium plate and inserted a cochlear implant in her left ear to restore her hearing.
In December 2012, Pakistan and UNESCO unveiled the Malala Plan, which aims to get all the girls in the world into school by the end of 2015.