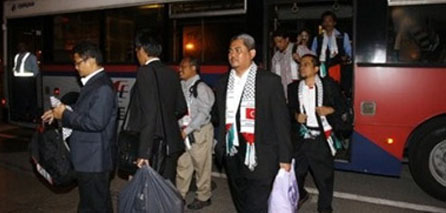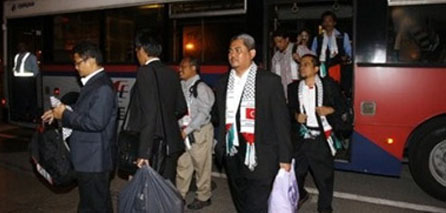 A Malaysian medical team arrived in Gaza Monday evening. The visit was organized by the Club "Malaysia 1 Boytra".
The team which includes 67 volunteers of doctors, directors and ten journalists will spend 13 days in the Gaza Strip. The team arrived in Gaza to make surgeries for patients in the Gaza Strip and deliver humanitarian service to them.
"The delegation includes a medical team of 10 Malaysians, 10 Indians and ten Chinese, coming from different specialties and hospitals to the hospitals in the Gaza Strip, including Al-Qudes Hospital," said Datuk Abdul Rahim Abdul Aziz, the club's director and head of the convoy.
They had to choose 30 out of 173 doctors who willingly volunteered for the mission, noting that they will allocate food, aid and clothing to about a thousand families in Gaza.