Asia-Pacific
Malaysia's Anwar Ibrahim officially returns to political life after election win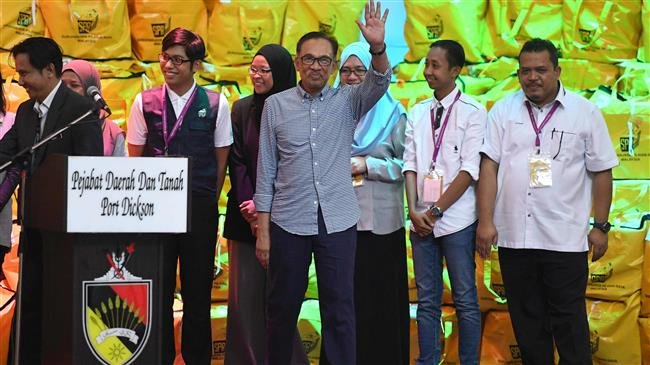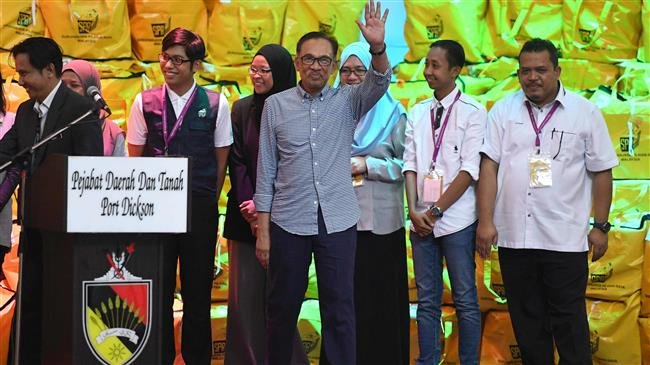 Anwar Ibrahim, a prominent politician and former deputy prime minister of Malaysia, has won a seat in parliament in a crucial by-election, in a historic return to political life.
Anwar won the overwhelming majority of votes in the southern coastal town of Port Dickson.
He is believed to be the future successor of the current 93-year-old prime minister, Mahathir Mohamad.
The victory marks Anwar's official return to political life just five months after he was freed from prison over purportedly politically-motivated charges, and it also marks the first time that both he and Mahathir are members of parliament under the same banner after a bitter feud that lasted for over 20 years.
Anwar began his career in politics as Mahathir's protégé in the early 1980s — after serving nearly two years in jail for political protest — and rapidly rose through the ranks to become deputy prime minister in 1993.
He was ousted in 1998, when he and Mahathir fell out over alleged cronyism and an economic crisis.
After dismissal, Anwar found himself charged with sodomy and corruption. Even though the evidence was reportedly weak and mostly coerced, Anwar was found guilty in 1999 of the corruption charge and in 2000 of the sodomy charge, leading to a combined 15-year prison sentence.
However, he was released in 2004, having spent six years in solitary confinement, and was allowed back into politics in 2008, when he ran as opposition leader in elections.
In 2010, he was again put on trial for alleged sodomy, in hearings that continued for two years. He was acquitted and ran again as opposition leader in the 2013 elections, reportedly winning more votes but still losing to the then-prime minister Najib Razak due to alleged voter fraud.
Shortly after Najib won the elections, Anwar's acquittal was overturned and he was again sentenced to a five-year prison term for sodomy.
That saga seems to have ended with a full royal pardon granted to Anwar as part of a pact between Mahathir and Anwar's opposition faction, which were united by a shared desire to topple Najib.
Reformasi
Anwar, who is currently the president of the People's Justice Party, has been the face of Malaysia's Reformasi, or Reform, movement.
He and his supporters maintain that all the charges filed against him were fabricated with the intention to end his political career.
"Reform doesn't end in one month, or four months, or a year. Reform means cleaning up and freeing the media, removing corruption, making ethical behavior a culture in politics," he told supporters at a victory rally, broadcast live on social media.
"I would like to tell all of you who voted, and our friends from all over the country… I will not waste this trust given to me," he said to cheers from hundreds.
Mahathir has publicly announced that he will step down in two years and make way for Anwar to become the country's eighth prime minister.