Africa
Mali Armed Resistance Groups Vow to Hit Back at France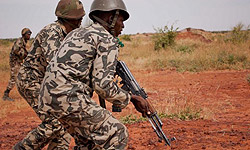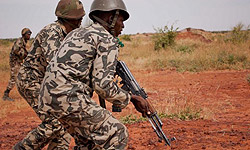 Armed Resistance groups in Northern Mali vowed on Monday to strike "at the heart of France" to avenge a fierce military offensive against them.
"France has attacked Islam. We will strike at the heart of France," said a leader of the Movement for Oneness and Jihad in West Africa (MUJAO), an offshoot of AQIM (Al-Qaeda in the Islamic Maghreb).
Asked where they would attack, Abou Dardar told AFP by telephone, "Everywhere. In Bamako, in Africa and in Europe. "
Another MUJAO leader Omar Ould Hamaha, nicknamed "Redbeard", warned on radio Europe 1 that France had "opened the doors of hell" with its intervention and faced a situation "worse than Iraq, Afghanistan or Somalia".
France intervened in the country on Friday and has caused heavy losses in the extremists' ranks.