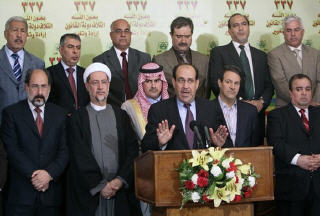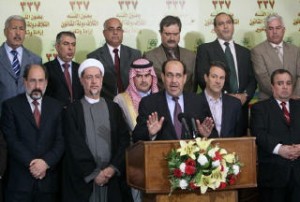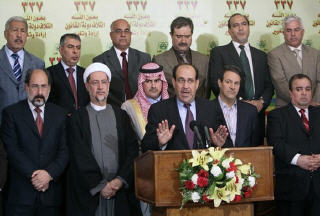 The Iraqi Independent High Electoral Commission has announced what it said as the final results of the nation's parliamentary elections.
Allawi's Iraqiya coalition won 91 seats to 89 for al-Maliki's State of Law bloc. The Iraqi National Alliance won about 70 seats, and Kurdish parties picked up 51.
However, Al-Maliki announced in a nationally televised news conference that he would not accept the results.
He said he would challenge the vote count through legal process. By law, he would have until Monday to register his complaints with the election commission.
After the complaints are addressed, the results may be revised and then finally submitted to Iraq's Supreme Court, which must ratify them. The entire process could take weeks.
Al-Maliki and his supporters had previously called for a recount, saying there had been instances of vote rigging and fraud.