Iraq
Maliki visits liberated Amerli, vows Iraq will be 'graveyard' for ISIL terrorists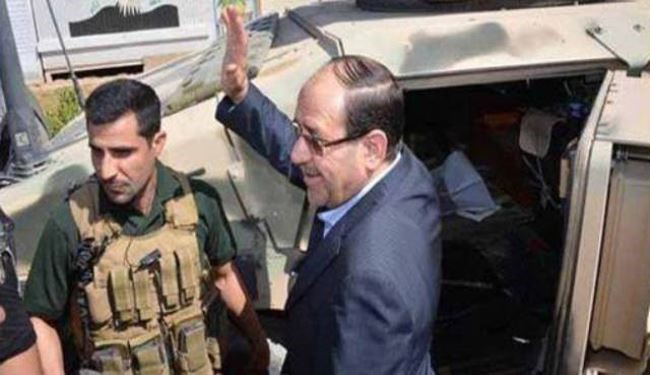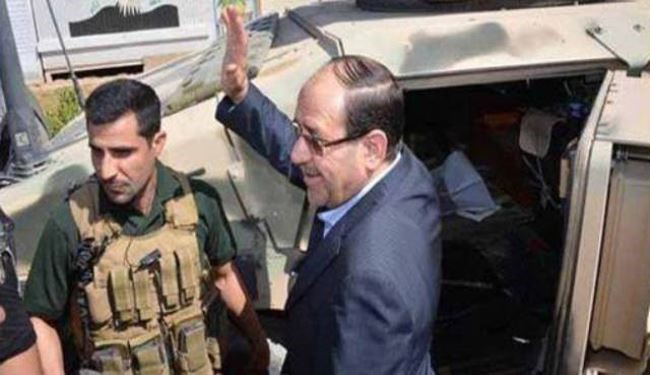 Prime Minister Nuri al-Maliki says Iraq will crush radical ISIL militants, vowing that the country will be a "graveyard" for the Takfiri terrorists.
Maliki made the comments on Monday as he paid an unexpected visit to the Shia town of Amerli after the breaking of an 11-week siege.
Iraq will be a graveyard for ISIL terrorists, the two-term premier said in a televised speech from the town.
Iraqi security forces, Shia volunteer fighters and Kurdish forces launched a major operation on Saturday to lift the siege of Amerli, a town in Salaheddin province, northeast of Baghdad, where thousands of mainly Shia Turkmen residents had been trapped.
They broke through and secured the town on Sunday and are now pressing their counteroffensive elsewhere in the area.
Iraq has begun sending humanitarian aid to the liberated town of Amerli.
On Monday, Ali al-Bayati, head of local NGO the Turkmen Saving Foundation said four trucks loaded with foodstuffs, medicine and fruit had entered the town of Amerli. The aid was sent by the Iraqi government and the Iraqi Red Crescent, he added.