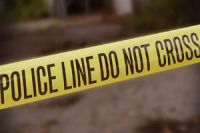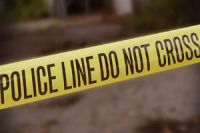 A man from Arkansas was fatally shot early Wednesday after he and a friend stopped to ask for directions at an unknown location in Chicago.
Robert Franklin, 55, and the friend, both residents of Blytheville, Ark., had come to Chicago to visit relatives on the South Side when they apparently became lost.
The two flagged down a man they saw on a street and let him in the car when he offered to direct them to where they were headed, sources said.
At some point, the man pulled out a gun and announced a robbery as Franklin sat in the passenger seat and his friend drove. One of the victims handed over $400 in cash to the robber.
The robber then opened fire, striking Franklin twice in the back and twice on the right side of his body.
The friend told police he drove Franklin to Stroger Hospital on the Near West Side at about 3:45 a.m., and Franklin was pronounced dead at 4:06 a.m.
Police are unsure where the gunman was picked up or where the shooting occurred. But a police source said the victims may have exited the Dan Ryan Expressway on the South Side before spotting the man and asking for directions.
No one was in custody Thursday evening, and a description of the gunman was not available.