North America
Man sentenced for gun charges after driving truck into BLM protest
A man who drove a truck into a crowd of Black Lives Matter protesters has been sentenced for gun charges.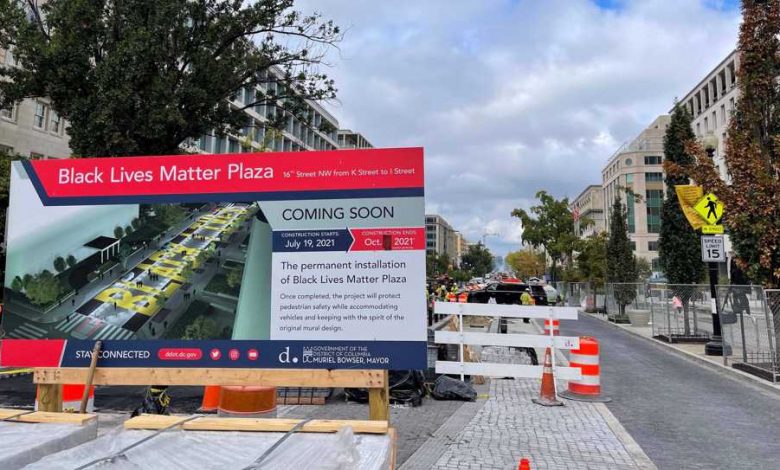 Benjamin Jong Ren Hung, 29, was charged over the move during a BLM in Old Town Pasadena in 2020.
"He also provided cash to a co-conspirator in Oregon to buy handguns for Hung and to falsely state that the co-conspirator was the actual buyer, rather than Hung," officials said in the news release. "The co-conspirator then delivered the firearms to Hung in California."
Hung drove a customized Dodge Ram truck flying three large flags related to right-wing extremist groups into the crowd of Black Lives Matter protesters in the Old Pasadena shopping district in May 31, 2020.
Prosecutors said Hung "accelerated toward an intersection where the protest was taking place, sounded a train horn installed on the truck, came to a stop, and then continued through the intersection. As he drove past the demonstrators, Hung caused the truck to emit a large amount of exhaust in what is sometimes called 'coal rolling.'"
He has been described by the judge as someone "looking for trouble."
The BLM movement was founded in the United States in 2013, after a man charged with fatally shooting African-American teenager Trayvon Martin in 2012 was acquitted.
Last year, the movement received major international attention following several cases of extreme police brutality in the US, including the death of George Floyd.
Floyd died in the city of Minneapolis on May 25, 2020, after a white police officer pressed his knee on his neck for nearly 10 minutes as he continually gasped: "I can't breathe."
His death also unleashed protests against police brutality in other countries across the world, including the UK, throughout the summer of 2020.