Syria
Map of the liberated areas on the Syrian-Lebanese border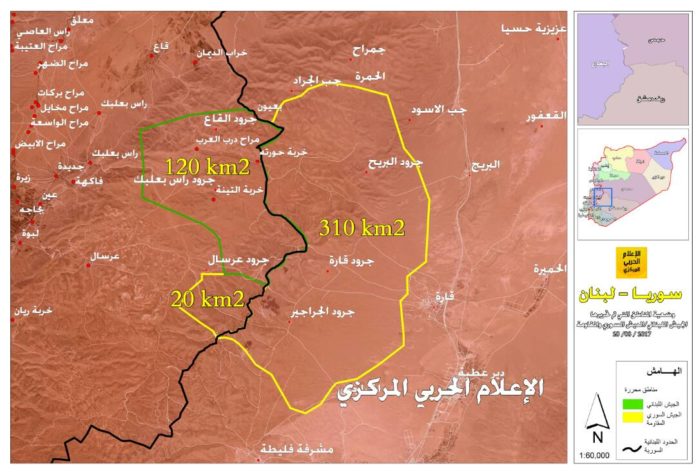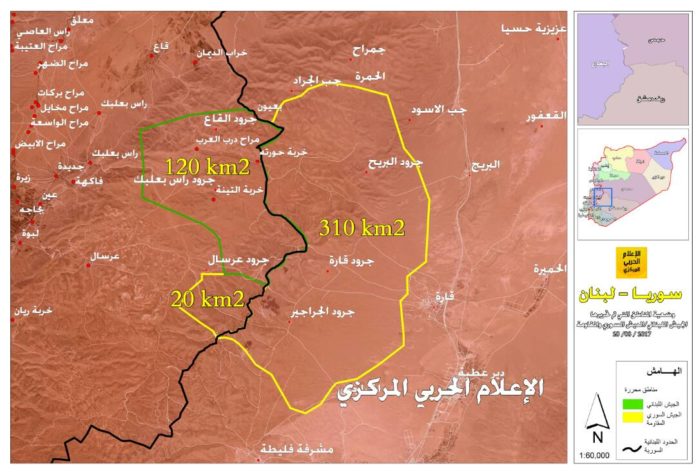 Hezbollah's official media wing released a final map of the Syrian-Lebanese border, Monday, following the final departure of the so-called Islamic State (ISIL) from the Qalamoun region.
According to the Lebanese organization, their commandos, alongside the Syrian Arab Army (SAA), liberated 310 square kilometers of territory inside the Syrian side of the Qalamoun Mountains.
Meanwhile, on the Lebanese side of the border, Hezbollah's media announced that the Lebanese Armed Forces liberated 120 square kilometers of territory in the Ras Ba'albak region of the Beqa'a Governorate.
With the Islamic State's departure on Monday, the Syrian and Lebanese governments now control the entire border for the first time in six years.
Source: AMN